CIS region before TI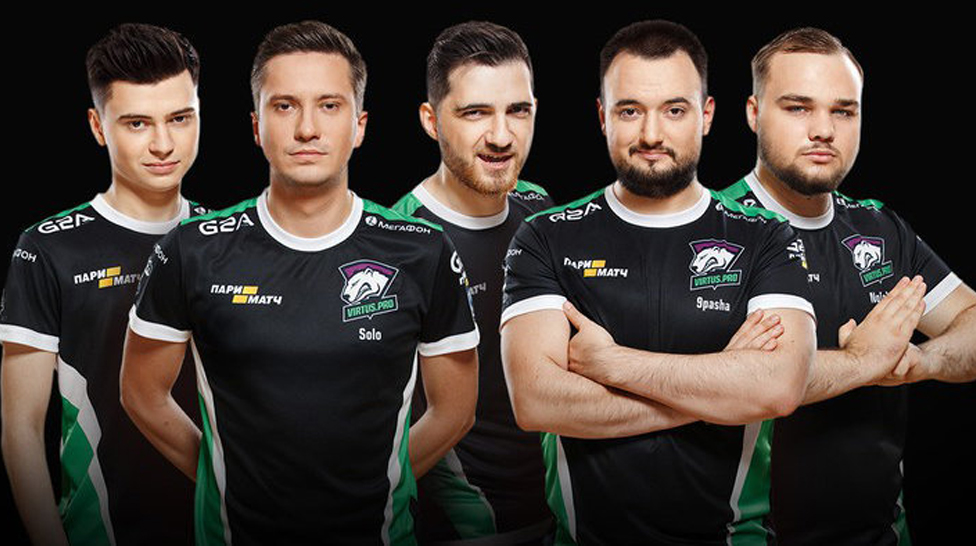 Therefore, it happened that the CIS region became dominant in the two most popular online computer games on the planet. This was followed by a trend to invite and sign contracts with young talents from Eastern Europe, other organizations literally remembered this long-forgotten region again. Although this hegemony did not last very long, no one is going to write off teams from the CIS, does this description really fit our today's heroes of this blog - Virtus Pro?
Virtus Pro is a team with a long history of victories. Once upon a time, when Solo, No(o)ne, Lil, Ramzesss666, and 9pasha still played in the team - this stack of players, perhaps without exaggeration, can be called the best for this organization. Many victories and successful performances, excellent play, and the opportunity to return CIS former glory from the legendary Na'VI, as well as offensive defeats, which is worth only the grand finale of Kyiv Major. A lot of water has flowed under the bridge since those times, but now we have only Ramzesss666 from that line-up, although his path in these new VPs was ambiguous.
What are the results this season?
The fact is that while all the teams are trying to find their game after last year's TI, the bears seem to understand how to play, but it seems that they are missing something, they cannot find their unique style, which should lead them to numerous victories.
This season VP, albeit under the Outsiders tag, had good statistics for an average team, which sometimes shone on the pro scene. This can include wins at various DPC Tier 2-3th and 5-6th at the Arlington Major and other DPCs.
Separately, it is worth taking out the regional qualifiers for TI, where the team very confidently and without much pressure went through all the other teams and played so poorly with another team that they have to defend the honor of the entire CIS - the Betboom team. Let me remind you that in the grand final the teams needed only three of the possible five maps - the guys from the BB Team won all of them unilaterally. After this grand final, Virtus Pro did not deprive themselves of the chance to reach TI, but they clearly made their task more difficult.
It would seem that you have everything: a talented and, more importantly, an extremely stable mid-pos player – gpk; strong carry, but sometimes-unstable Ramzesss666, the rest of the players (DM, Yamich, Xakoda) don't really stand out from the general game plan of all teams, but they carefully do their job and rarely make mistakes in key moments. This stack really gives hope that this TI will host not two, but three teams from Eastern Europe, which will please many fans around the world.
What are the chances of  VP at LCQ?
Extremely large. Despite the not super confident game, the current composition of the participants in the Last Chance Qualifier is not particularly frightening with sensations and only a couple of teams as Xtreme Gaming, Team Secret or Polaris will be equal to VP. In case of decent performance, the team will go to fight for the title of the best team in the world at TI, but for this, they should get together at a boring moment, literally here and now, catch this wave and stay on it until the very end of the tournament. Otherwise, it's worth expecting failure and disband as a consequence. 
As mentioned earlier, the team plays unstable and does not understand how well it can play, because the selection of performers allows it. Hope that the players will have enough time and energy to finally feel their game and show a high level of play, because only the best of the best should go to TI. Will it be Virtus Pro? - Time will tell us. Root for your idols!