The main features of Turbo mode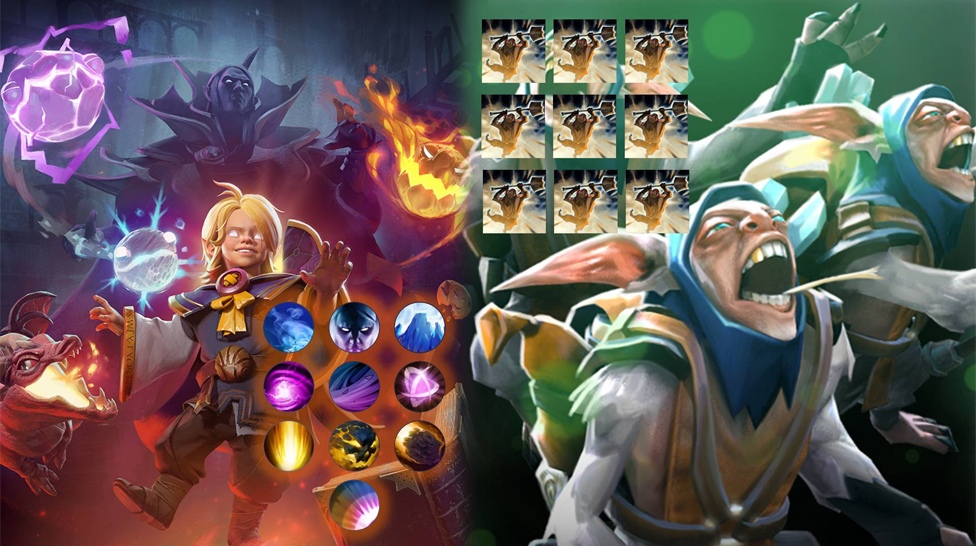 Overall, the game in Turbo mode is a lot like the classic "All in All" matches. In order to win, you have to destroy the throne defended by the opposing team. The main features of this mode include:
Accelerated hero selection (all players choose heroes at the same time, not one at a time);
Accelerated farming (increased amount of gold and experience gained from creeps and kill made);
Doubled passive gold mining;
Weakened towers (all buildings have only 1200 HP, and their armor is significantly reduced compared to the classic game);
Accelerated resurrection (heroes appear after death much faster than in All Pick);
Accelerated appearance of Roshan (5-6 minutes instead of 8-11 minutes);
Accelerated couriers (all couriers are invulnerable and move with increased speed);
Accelerated teleport rollback (twice as fast as in the typical game)
Also, note that all matches played in Turbo mode are not counted in the overall account statistics. This is one of the main advantages of the mode, that's why it is used for wagering 100 initial hours, as they will not affect the future rating.
Options for using Turbo mode
Turbo mode is used by each player differently. So, for example, we can distinguish the following options for its use:
Winning Hours
Today, to get access to calibration on a new account, the player must win 100 hours in all modes. It is easier to do this in Turbo mode.
Strategy Checking
Turbo mode allows you to use different builds on any hero without worrying about your ranking or stats.
Training
With Turbo Mode, you can train new heroes, different strategies, and new builds.
How to win in Turbo Mode in Dota 2
More often than not, Turbo Mode is not about winning; it's about having fun and playing for 1-2 hours. However, if you want to have good stats in your profile consisting of winning matches, you can use the following game strategies.
Quick Push
In Turbo mode, it is quite easy to destroy tower because they have reduced health and armor here. Therefore, quick push strategies (quick towers destruction) are great here. To implement them, you just need to take the appropriate heroes. For example, you can use Lycan, Nature's Prophet, Death Prophet, Tiny, Jakiro, Pugna, etc. The more of these heroes you have on your team, the faster you will demolish buildings.
Middle Game
The center line is the only position where you will be alone against the enemy. Thus, from it, you will be able to level up as fast as possible and start making frags. And if you can realize your advantage, you will likely win the match.
Carry game
In Turbo mode, you can quickly get up to 6 slots and use them to destroy the enemy base. To do this, we recommend taking the strongest main characters (Anti-mage, Juggernaut, Sven, etc.) that can easily handle forest creeps. Thus, by the 20th minute, you will gain all the necessary artifacts, and the enemies will have only 2-3 slots, with which they simply can't kill you.
These are the main strategies that will help you win in Turbo mode. But it should be borne in mind that most players here do not strive to win, but simply play for fun. Therefore, do not be surprised by their excellent actions and thoughtless peaks. And if you want to avoid all this and win most matches, assemble your team from friends or other players. This is a good mode for training or rest. If you haven't tried this mode yet, you should try it.