Legion Commander is a straightforward pos-3 character that can easily wipe out the fight and help an ally at the right time. Once you understand the game basics and mechanics, you'll be a super winnable player. In the current meta, there should be someone who absorbs tons of damage, and players who do not realize it, usually pick ultra-damage artifacts, which is the most impudent mistake. Cyber-sport.io describes a complete review of this hero, with the help of which you will better know the strengths and weaknesses of this hero.
Strengths 
LC is one of the best pos-3 heroes, even against ranged heroes. Due to Overwhelming Odds and Press the Attack, that unsure constant healing, he can comfortably farm without losing HP bar. Legion Commander has a unique Dota disable spell. Press the Attack can be used on herself and allies, saving them in critical situations. It's the exclusive ability that dispels Magnus RP stun effect. Amazingly! LC owns great late potential. Duel allows LC to gain bonus damage, so in the late game, Legion is able to go toe-to-toe with any enemy core in the blink of an eye.
Weaknesses
LC has a low agility rate. Therefore, Legion Commander faces problems with attack speed and low armor throughout the game. Luckily, you can compensate for it with key artifacts. The worst trouble is that LC is countered by a large pool of heroes and artifacts. For example, Outworld Destroyer, Bane, Winter Wyvern, and Shadow Demon can save their allies from certain death during Duel cast. Linken's Sphere, Ghost Scepter, or Heaven's Halberd save opponents as well. That's why you can't make solo frag without any extra target spell. In addition, apart from Duel, there is not a single control, so initially, it is tough to kill anyone.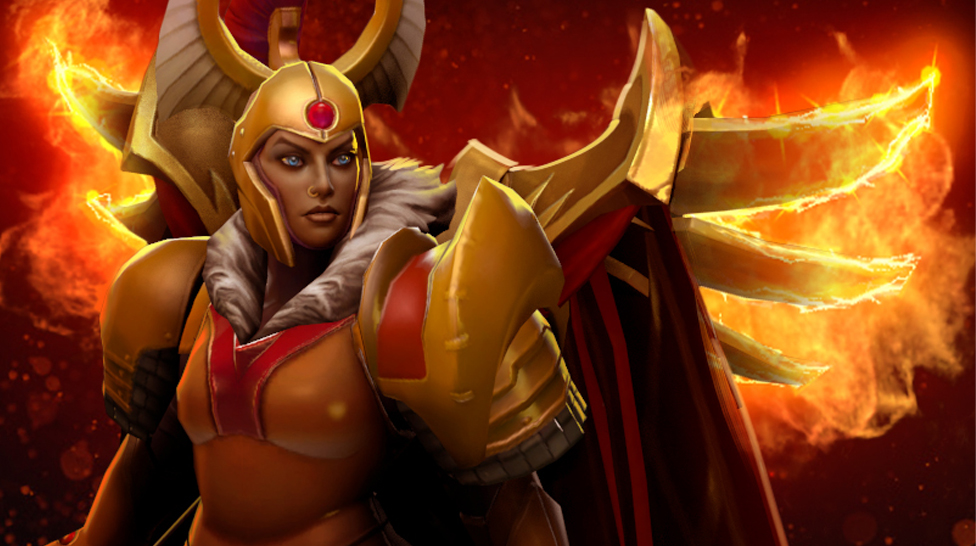 Early game
Initially, try to knock out opponents as many Tango and Salves as possible, spamming the first skill. Last hitting is also critical, don't miss the chance to pull ally creep waves to the side neutral camp to deprive the enemy's carry gold, it's still necessary. Cos the stock of your maximum health bar is quite large, you should not be afraid to harass the enemy because you can always restore it with Press the attack. After you get to level six, try to kill the thinnest enemies in a Duel since its duration is only 4 seconds. At this game stage, you need to buy Magic Wand, Soul Ring, and Phase Boots, and then we set a goal to buy Blink Dagger as fast as possible.
Mid-game stage
After purchasing Blink Dagger, you no longer need to farm creeps, but on the contrary, you should start playing actively. Roaming around the map with someone's ally mate, you can earn a lot of damage from Duels, which will help to kill any hero 1x1 in the late game. Further, try to pump Press the Attack to the maximum level so that you can help allies and yourself in any trouble. 
Our lion's task is to absorb as much as possible both opponents' magic and physical damage as much as possible. LC hasn't so much armor, so it is worth taking Blade Mail or Armlet before 15 minutes. Assault Cuirass is also the best item for Legion, as it gives a lot of armor and attack speed, but it costs an arm and a leg at this game stage.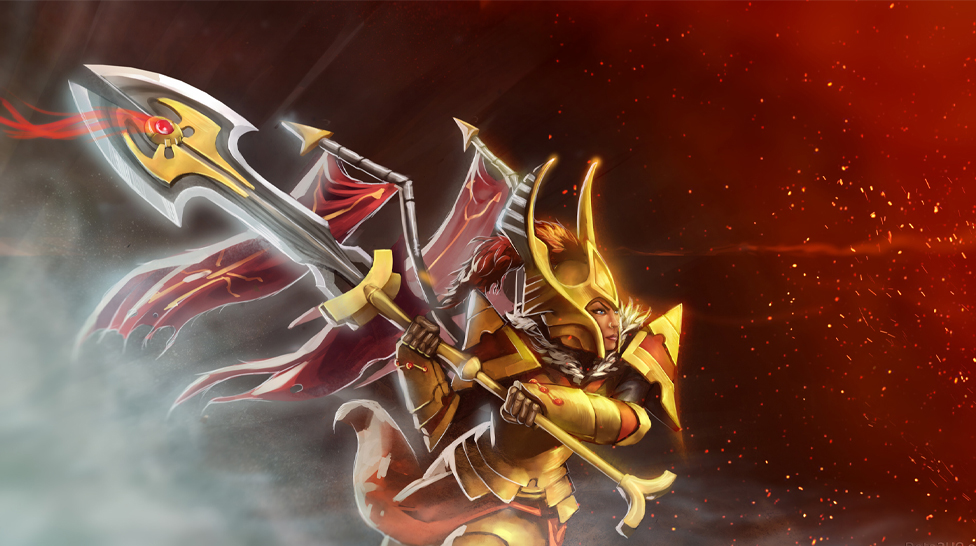 Late game stage
You must not crush your face, chasing the enemies, but on the contrary, try to keep behind the ally team or even buy Shadow Blade to surprise your opponent. If necessary, use Blink Dagger and save an ally mate, disabling all the negative effects with Press the Attack. Bear in mind that you need to cast Duel to the opponent, who causes the most troublemaker hero in mass fights, so use the Ultimate only in the team's presence. 
The choice of artifacts here is situational, but players usually take these things: Overwhelming Blink, Lotus Orb, Satanic and Abyssal Blade, and Aghanim's Scepter. All these items somehow raise the hero's armor and health indicators, so they are 100% suitable.
What is your favorite LC role? Share your minds with Cyber-sport.io. Subscribe and follow the latest eSports news!