One of the newest trending pleasures is esports betting. Every day, there are thousands of matches played, and bookies give odds on every facet of competitive play. Your first esports wager may be placed with the assistance of Cybersport.io as you make your way through the esports ecosystem's labyrinth.
We provide you with all the necessary information to offer you the inside scoop on esports betting. In this comprehensive introduction to esports betting, we walk you through the process of placing a wager and examine its legal standing in your area. And also discuss the important criteria to consider while choosing the top bookies for esports betting.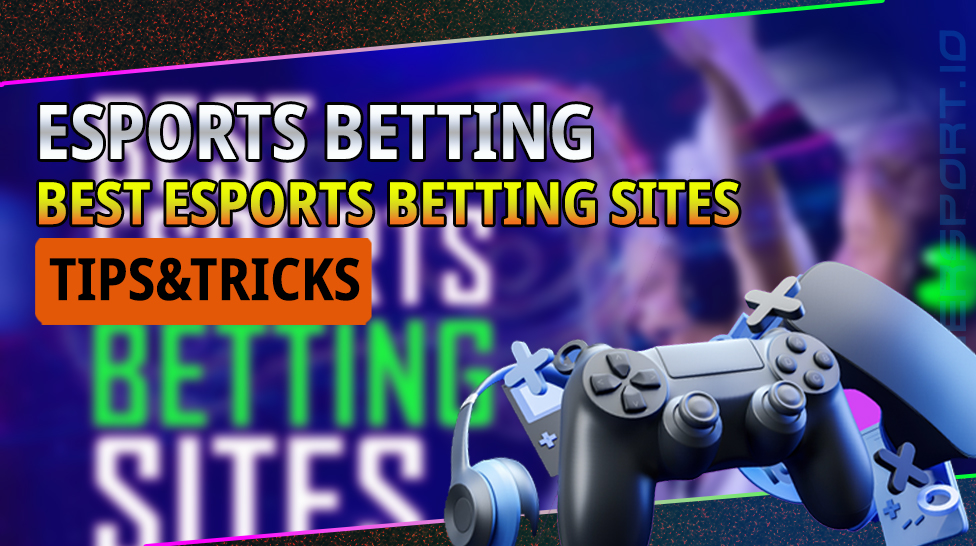 BEST ESPORTS BETTING SITES
Our only objective is to assist you in selecting the best bookmaker for your esports wagers. We'll demonstrate how simple the site is to use, the range of esports betting markets accessible, and the built-in security mechanisms that make sure you're secure while making deposits and withdrawals of money. We'll also talk about licensing and if using the bookmaker is legal where you reside in the last section.

GG.BET Review
Great selection of esports bet
User-friendly website interface
Acceptable minimum bet amount
They will get our mark of approval if they live up to our high criteria. Remember that at Cybersport.io, we'll show you the finest esports incentives available elsewhere. But these are the main characteristics of the best esports betting sites that you should be searching for!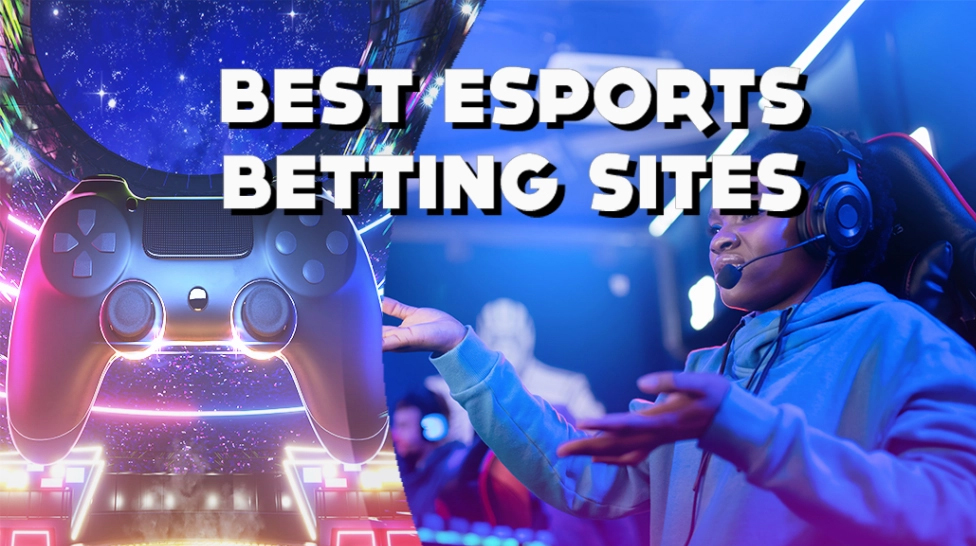 IS ESPORTS BETTING LIKE TRADITIONAL SPORTS BETTING?
As you get more familiar with esports, you'll see that placing a wager on esport activity is no different from doing so on conventional sports like soccer, basketball, or horse racing.
So, how do you wager on an esport and how do you succeed in doing so? It's identical to placing and winning a conventional wager! Choose an esport betting market that appeals to you, then examine the esports odds to make sure it's a good fit for you. The main benefit of esports betting is that the top esports bookies make it more involved with communities, live streaming, data, social media, and more. This enhances the esports betting experience significantly.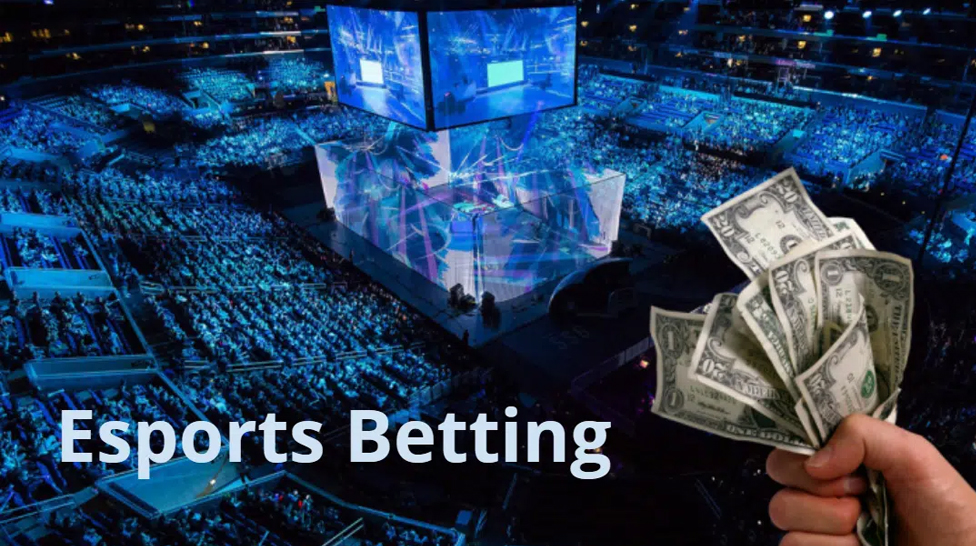 ESPORTS GAMES, ESPORTS TOURNAMENTS – A BETTING WORLD!
BETTING ON MULTIPLAYER ONLINE BATTLE ARENA (MOBA)
There is no denying that fans of esports betting like playing battle arena games a lot. You can immediately see why team-based games like Dota 2 and League of Legends are ideal for some betting by viewing streaming of the finals of competitions like The International and the League of Legends World Championship. These games are among the most popular esports in the world. There is an endless variety of combat arena games available, with fantasy games like Warcraft and mythical ones like Smite being especially well-liked. Although some of the characters and gameplay may need some getting accustomed to, many players have found success with these games by earning respectable profits.

BETTING ON FIRST PERSON SHOOTERS (FPS)
You may expect to wager on several top first-person shooters if you're searching for some fast-paced action. Counter-Strike: Global Offensive is without a doubt one of the most well-known games in this genre, although Call of Duty and Halo have also been successful in the esports world. It may seem strange to gamble on military conquest, but the team-based gameplay lends itself nicely to the betting industry. 
A simple glance at the best CS:GO matches at competitions like the Intel Extreme Masters will demonstrate how much fun it can be to wager on a first-person shooter. There is thus no restriction on the kind of things you may place an esport bet on, whether it be a brand-new gaming craze like Overwatch or a timeless combat game like Call of Duty. The same holds true for lesser-known esports games, like as Team Fortress 2 from Valve, a multiplayer first-person shooter.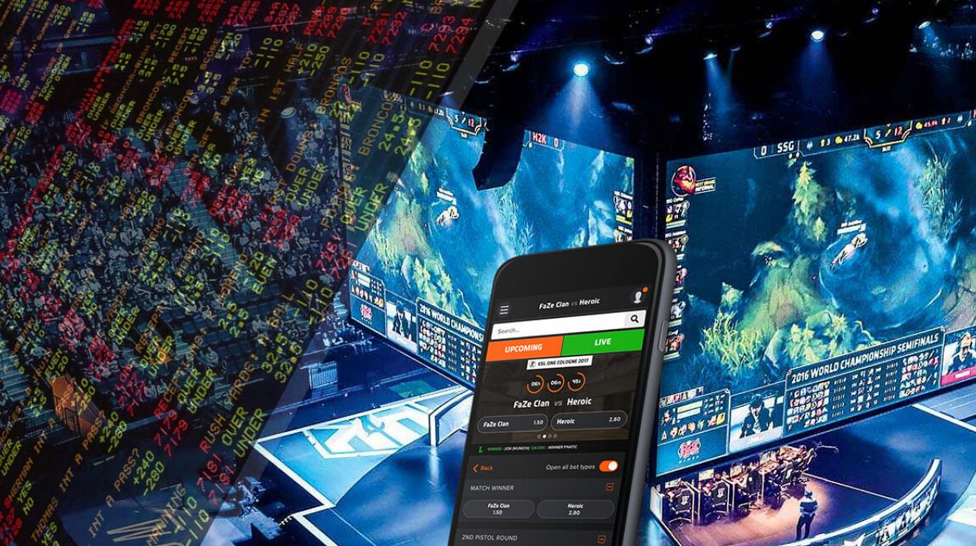 ODDS FOR ESPORTS BETTING
We'll demonstrate the betting options that consistently provide you the greatest odds for your preferred esport. Everyone is aware that esports is the most interesting development in the betting industry in recent years. Nonetheless, despite this well-liked trend, many individuals are still uncertain of how to wager on esports. In order to provide a safe and secure environment for esports betting in the UK, we have hand-selected the top bookmakers in the industry.
We'll highlight the bookmakers who offer you the greatest odds for all of the top video games, including CS:GO and League of Legends, and we'll pay close attention to which competitions are heavily represented in the main esports betting markets. This is crucial since various esports games and contests are often covered by different bookies, so it's wise to have a sense of what's available before you start making esports bets.
NON REGULATED VS REGULATED BOOKMAKERS
WHY LICENSING, ENCRYPTION AND REPUTATION IS ESSENTIAL FOR SAFE ESPORTS BETTING
It's important to conduct some research on the company before you give them money since every betting site will need you to make a deposit of some kind in order to place your bets. You can never be too cautious, even if the bulk of esports betting websites will be trustworthy. For this reason, before making your initial investment, you should always make sure that each bookmaker is overseen by an authorized gaming organization.

GG.BET Review
Great selection of esports bet
User-friendly website interface
Acceptable minimum bet amount
The first step in making sure a bookmaker will let you enjoy betting choices on esports in a safe and secure manner is to look for a recognized gambling regulator on their website, such as the UK Gambling Commission. Apart from the Malta Gaming Authority, which is another regulatory body that may certify an esports betting website as legitimate, this authority oversees all esports betting in the UK.
To learn how other customers have fared at a certain betting site, though, it never hurts to ask around. The bookmaker may not be all that they claim to be, so pay attention to any negative reviews or any delays in paying out consumers. Over all else, however, keep in mind that if an offer from an esports betting website seems too good to be true, it probably is. So, make sure to read the fine print and consult Cybersport.io for a professional judgment. The following are the things we look at while assessing the security of esports bookmakers:
Licensing: Malta Gaming Authority, Government of Curacao, UK Gambling Commission
Minimum 128-bit SSL encryption for encryption
Fairplay certifications: eCOGRA, ESIC, and IBAS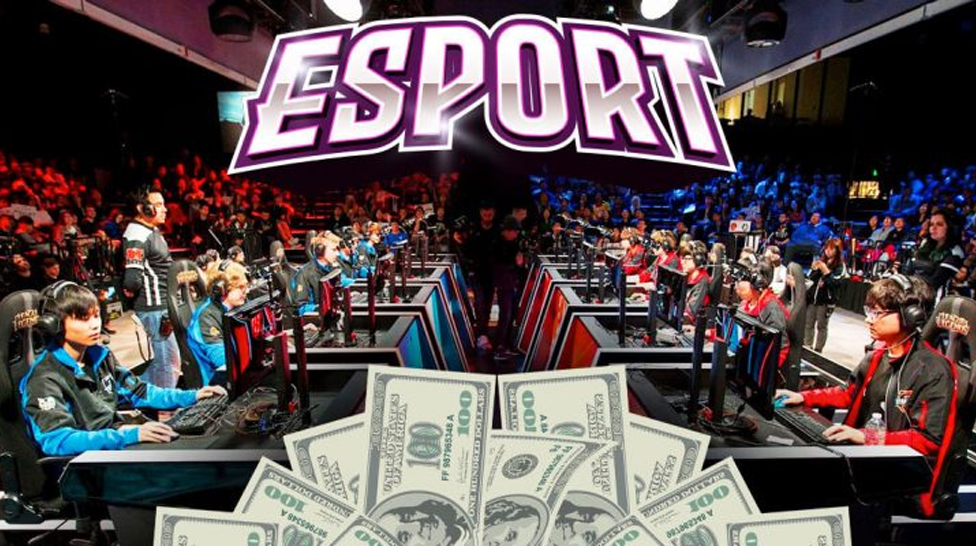 ESPORTS BETTING: STEP-BY-STEP
There is more to wager on with esports betting than just straightforward real money wagers. Over time, a wide range of esports betting options have emerged, including everything from competitive tournaments to Twitch broadcasting to skin trading and gambling. These are all the many methods to participate in esports betting.
REAL MONEY BETTING
The easiest kind of esports betting is real money betting, which is precisely like betting on conventional sports. Just choose the competition or event that interests you, pick your market and match, and then make your esports wager. Afterwards, all you have to do is wait for the outcomes!
FANTASY BETTING
There are fantasy esports bets for your favorite esports, just as there are fantasy sports bets for numerous conventional sports. The same procedure applies; you first choose your esports teams and/or players depending on how well you predict their performance. For your esports performance in games, whether it be winning a match, a tournament, or reaching a pre-set objective, you get points or money. DraftKings is one of the pioneers and top providers of fantasy sports betting.
PAYMENT METHODS FOR FUNDING YOUR ESPORTS BETS
The majority of reputable esports bookies will provide you a wide range of choices for making deposits and collecting your winnings. You should be able to utilize a range of E-wallet choices like Neteller and Skrill in addition to well-known credit and debit card providers like MasterCard and Visa. It's important to point out that more and more esports betting websites are accepting PayPal.
It's often a question of personal taste when deciding which payment option to utilize for your esports betting. However bear in mind that each payment option is often associated by unique restrictions on the maximum amounts you may deposit and withdraw.
One of the reasons why so many people are beginning to attempt esports betting with Bitcoin is because certain payment methods might take longer to clear than others. In order to set a reasonable wagering limit, many newbies to esports betting have opted to utilize payment options like Paysafecard. Nonetheless, esports betting should only be done in a responsible and secure way, regardless of the method you utilize. The most popular methods for funding bets at esports betting companies are listed below:
Wallets: PayPal, Neteller, Skrill, EcoPayz, Visa, MasterCard, Maestro
Paysafecard and Neosurf are prepaid cards.
cryptocurrency: Ripple, Ethereum, and Bitcoin
other methods of payment: POLi, Interac, and bank transfers
IS ESPORTS BETTING LEGAL?
Although esports' sudden surge in popularity may have taken some by surprise, it has happily made a smooth transition to the realm of regular betting so that we may all enjoy legal betting. It shouldn't come as a huge surprise that you can bet on individuals playing video games in the UK because you can wager on anything from horse racing and football to politics and TV programs. When esports originally emerged, there were many detractors, but it has since become a very popular pastime that is now covered by major sports networks like ESPN in the United States.

Given that these networks provide esports an additional layer of respectability, it was not surprising that some of the UK's most reputable bookmakers, including Bet365, started providing consumers with a secure and authorized means of placing wagers on games like CS:GO. As a result, placing a wager on esports is now permissible under all UK legal betting laws. So, you ought to be able to gamble on Dota 2 with the same security assurances that you'd have for a horse racing event like The Grand National.
The good news is that esports wagering is becoming more and more accepted throughout the globe, from Canada to Australia and beyond. Even more Americans are taking advantage of legal esports betting because to the continuing liberalization of internet gambling in progressive areas like New Jersey. All of this suggests that there may soon be enough esports betting possibilities to fill the whole planet.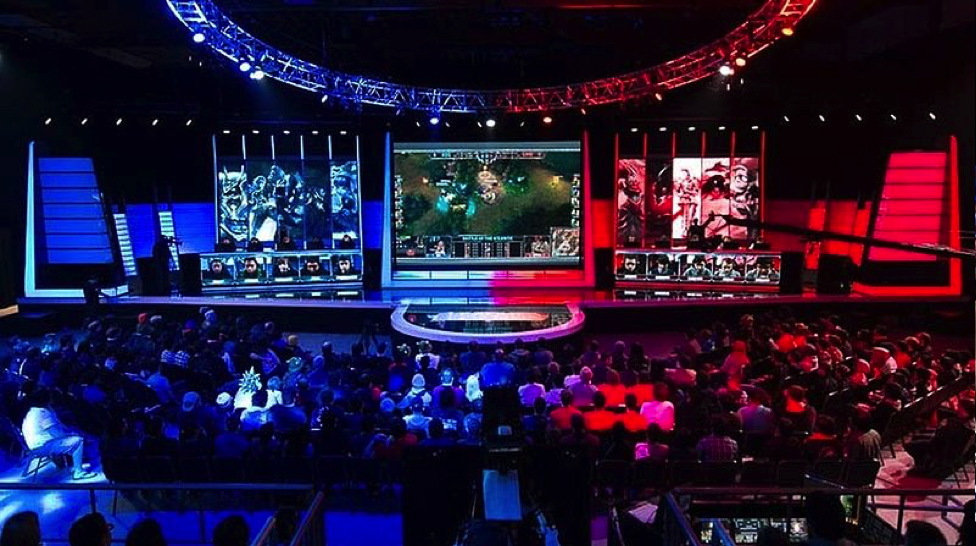 HOW TO BET ON ESPORTS FOR THE FIRST TIME
You often just need to click on the appropriate odds to add them to your betting slip in order to make your wager. The amount you are prepared to risk on your esports wager must then be determined. The majority of betting slips will calculate your possible earnings for you automatically. After your selection of the "place bet" symbol, all that's left to do is to relax and wait for the arrival of your winning outcome.
You are prepared to place your first esports wager after you have located a betting site that offers your preferred game. You will need to create a new account with the gaming website, which can often be done by entering a few personal data in just a few minutes. When your account has been validated, you must choose a payment option to make your first deposit. Remember that you still have time to take advantage of any welcome bonus offers.
After you've created your account and made your deposits, you may browse the website's esports odds to choose a game that seems to have a decent chance of paying off. You need should be able to switch between fractional and decimal odds to determine how much your wager may win you. Just remember to do your homework on some foolproof betting advice before you stake any cash, and always gamble sensibly.

GG.BET Review
Great selection of esports bet
User-friendly website interface
Acceptable minimum bet amount
BEST TIPS FROM ESPORTS SENIORS ON "HOW TO" BETTING
Here are some esports betting ideas that may be of assistance to you in generating some respectable earnings while you gamble responsibly if you need some assistance in making your esports bets count. Use our tips for esports betting:
Get free esports betting advice by researching esports teams on Reddit
There are a ton of esports teams and players out there, and it may be challenging to stay current on everything that has happened recently. This is why it may sometimes be a good idea to utilize a website like Reddit to learn the most recent rumors and chitchat around a forthcoming esports competition. Even while the esports betting advice you'll get can't always be guaranteed to be accurate, it's still a useful approach to get the most recent data and viewpoints on the key rivals.
Try live esports betting
Even while there is nothing wrong with placing a wager before to the start of an esports competition, more and more bettors are realizing that live betting is the way to go. You may adjust your betting strategy in line with the fluctuating odds of the in-play betting markets and experience the thrill of placing a successful wager at the very last second by watching the events unfold on screen through a streaming service like Twitch. Remember that GG.Bet has an integrated live Twitch broadcast so you may boost your live bets if you attempt esports betting there.
Wait till the top competitions are scheduled
The bookmakers usually pay the most attention to major esports tournaments like DreamHack and The International. Also, as gambling companies strive to provide additional betting possibilities, more competition means you are in line to benefit from improved odds. Hence, although placing bets on minor esports events is always a wise move, you stand to benefit from superior odds from the bookmakers when the bigger competitions are held. Also, you'll discover that there are more reliable esports betting tips and more betting markets for the major video game events. Share your minds with Cyber-sport.io. Subscribe and follow the latest eSports news!