CS:GO is imperfect and has its fair share of bugs and glitches that can cause frustration and impact gameplay. Bugs range from minor inconveniences to game-breaking issues significantly affecting players' experience. Below, Cyber-sport.io will show the TOP-5 CS:GO bugs players encountered in 2022.
Does CS:GO have bugs?
Bugs occur in games because they are complex software programs with many lines of code and various components that interact with one another. Even minor code changes can have unintended consequences, and it's nearly impossible to anticipate and test every possible scenario.
 
CS:GO, despite being a popular and well-developed game, is not immune to bugs. Bugs in CS:GO can arise from various sources, including coding errors, the interaction between game elements, compatibility issues, and game engine limitations. These bugs can affect graphics, sound, user interface, game mechanics, and server connectivity, among other things.
Typically, developers work to identify and resolve bugs through software updates and patches. However, some bugs, such as bunny hopping, may persist for extended periods or become accepted as part of the game's culture.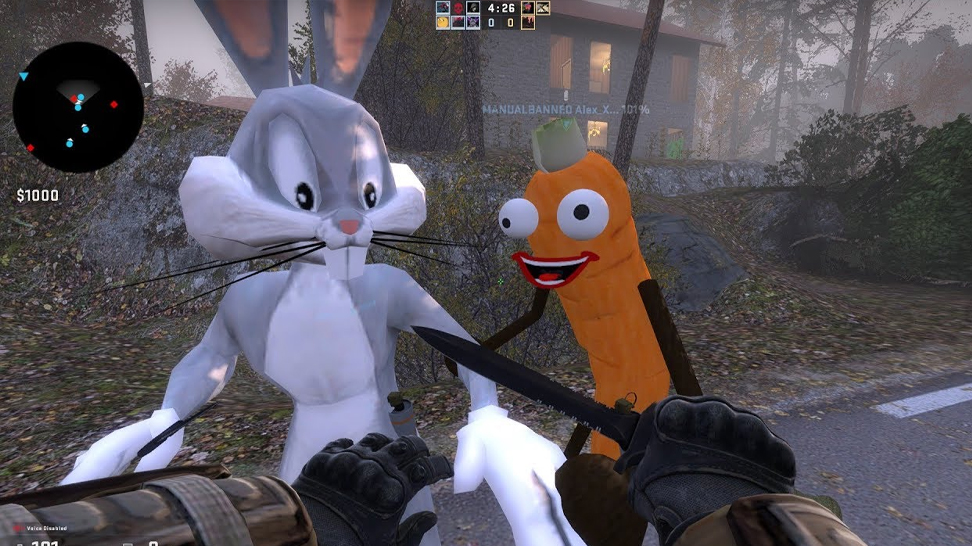 CS:GO bugs 2022
Teleportation CS:GO bug
Bug in CS:GO allows players to teleport to specific places on the map. Fans showed the principle of its operation in numerous videos on YouTube. To use teleportation, you need to exit the game during freeze time, re-enter it, and during the loading map as often as possible, write the command "Join game" in the console. After reconnecting to the server player will not appear on the respawn, and at a certain point of the map, for example, the Nuke user teleported to the Ramp.
Mute command CS:GO bug
This bug was discovered in early 2022. The user of Twitter, named Aquarius showed how to reproduce it. It allowed you to determine your opponent's approach using the mute function. To exploit the vulnerability, mute your opponent's team and record the game via the record command. After that, the enemy will be marked in the match statistics as unblinded; that is, it will not be highlighted in red. The highlighting will reappear when the player gets close to the opponent.
Coach mode camera CS:GO bug
FaZe Clan analyst Vyacheslav Innersh1ne Britvin revealed a bug with the camera in Coach mode, which was previously thought to be fixed. It first became known in September 2020, but many CS:GO competition scene figures assure that they reported the problem to Valve in 2015. Despite the long-term existence of this bug - it was relevant in 2022. 
Vyacheslav Innersh1ne Britvin posted a screenshot from CS:GO showing a trainer bug previously thought to be fixed. Bug with the camera in observer mode allows the user to watch the match from a specific point on the map, not tied to the player.
As Integrity found it out in Cybersports Commission (ESIC), the vulnerability was used by some coaches of professional teams. As a result of the investigation, more than 40 coaches were banned, including FaZe Clan coach Robert RobbaN Dahlström. Because of that, he could not attend the PGL Major Stockholm 2021, where Innersh1ne performed his duties.
FPS CS:GO bug
One of the FACEIT Pro League Challengers, Bebu bibu Aadil could use the frame counter bug in CS:GO during official matches. Insider Alexey OverDrive Biryukov showed moments from the games during a personal broadcast on the Twitch platform.
The video will show you how bibu often looks at the wall, behind which is the exit from the apartment at point B. So the player can take advantage of the FPS bug; when enemies appear in the area behind the wall, the frame rate temporarily decreases - it also existed in version 1.6. The insider noted that he's unsure if the player is breaking the rules.
Fast-run CS:GO bug
A Youtube user with the nickname 3kliksphilip found a new bug in CS:GO, which makes the player model begins to move faster. The bug is related to the number of FPS. The player's speed increases when the number of frames per second increases. So, 3kliksphilip increased FPS to a value of 1300, which caused the model began to move much faster than it should. Fortunately for many players, the bug cannot exploit the matches. To achieve 1300 FPS, the video's author set the lowest graphics settings and disabled CS:GO interface. All this makes it difficult to use the bug in the real game.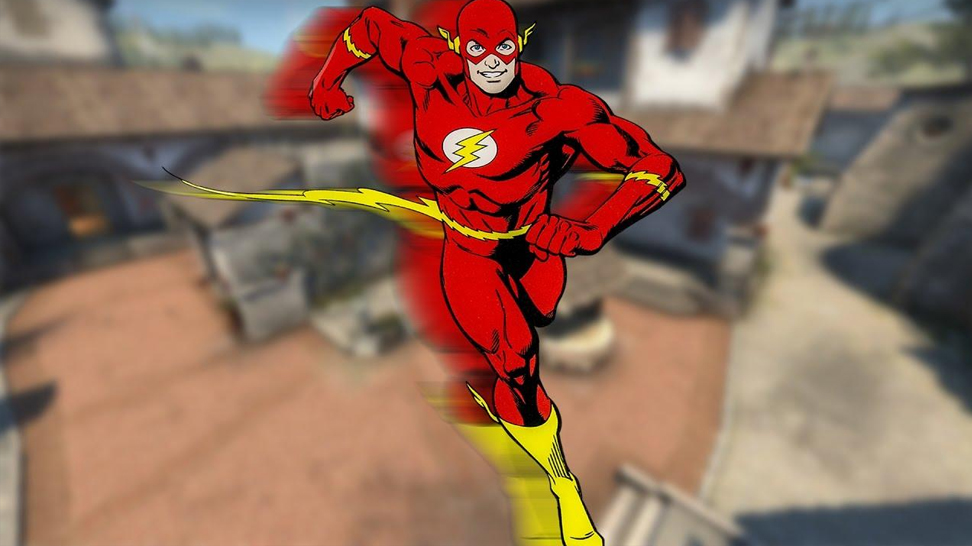 How to fix bugs in CS:GO?
You can not fix bugs that affect the gameplay yourself, so we will leave it to the developers. Valve Corporation is known for being relatively quick in fixing bugs and releasing updates to address issues. Valve often releases updates regularly, including bug fixes, new content, and gameplay adjustments. They also have an active community of players who report bugs and suggest improvements, which can help the developers prioritize which issues to address first.
However, depending on their severity and complexity, some bugs may take longer to fix. For instance, fixing a critical bug that causes crashes or impacts gameplay significantly may be prioritized over a minor issue that does not affect gameplay. Additionally, some bugs may be more challenging to reproduce or isolate, making it more difficult for developers to identify the root cause and implement a fix.
Summary
In conclusion, in 2022, the TOP-5 bugs players have encountered FPS bugs, teleportation, Ping abuse, players mute bugs, and others. The developers will continue to work on fixing these bugs and improving the overall gameplay experience for players. Until then, players must learn to work around these bugs and find effective ways to play the game. Do you know some new CS:GO bugs or glitches? Share your thoughts and experiences in the comments with Cyber-sport.io. and our social networks. Subscribe and follow the latest eSports news!