Shooting pattern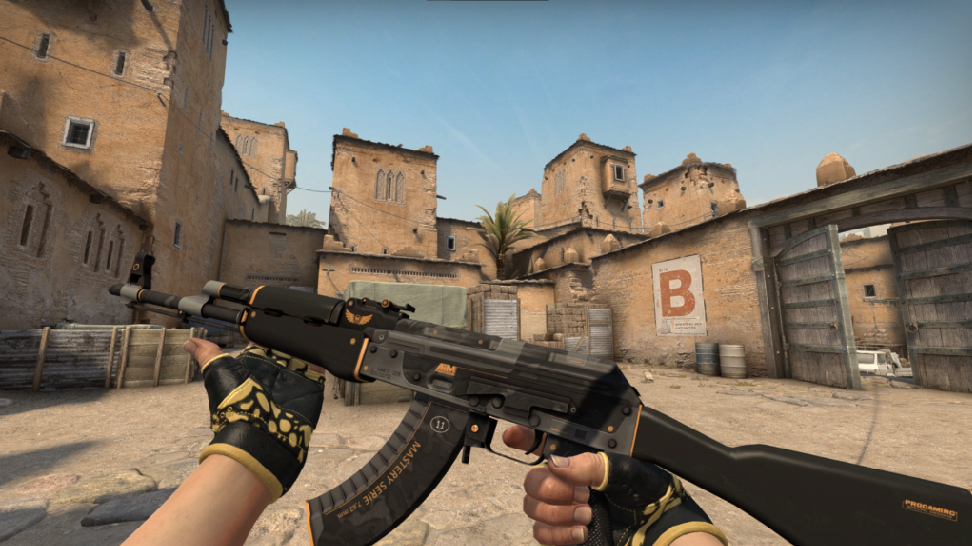 Of course, everything comes with experience, but if you look at the pattern above, you will understand how you need to contain the bullets from the weapon. While holding the AK-47, you need to drag the mouse down and then slightly to the left. Practice this aspect.
Sight location
Many factors can play here: lack of concentration, lack of experience and, in fact, the inability to keep the sight. I advise all beginners to always keep in mind that your main goal is to land a headshot. Also, remember that your crosshair doesn't always have to be in the same place. For example, if the enemy is hiding on a box, try to guess where his head is.
Different shooting styles
For example, if you're shooting from a distance, it's best to try one or two shots. If you are shooting at close range, then you should think about the clip. If you have learned the shooting pattern well, you can easily pick up 2-3 enemies from close range. You always need to understand that when shooting from the AK-47, there will not be one answer to all questions, and you need to adapt to the game of your teammates and opponents.