B8 eSports is a Ukrainian cybersport organization founded in early 2020 by former Natus Vincere mid-player Danil Dendi Ishutin. This team holds an anti-record for the number of maps lost in a row - 24. After being kicked out of NaVi, he's trying to get back to his former level to achieve new results. Dendi has not won a tournament since December 2019, hasn't played on TI in 5 years, and hasn't gone above top-16 TI since 2014.
Initially, the first lineup of the team looked like this - Cooman, Dendi, Ghostik, KingR and LeBron, although a couple of days before the qualifiers for ESL One Los Angeles 2020, Cooman leaves for Virtus.pro, and pio65 takes the place of carry. After an unsuccessful performance at the open qualifiers for ESL One Los Angeles 2020, B8 received direct invitations to Arena of Blood Season 2 and WePlay! Dota 2 Tug of War: Mad Moon. At both tournaments, the team showed average results, taking 5-6th place. Cyber-sport.io prepared a short review about this unique roster that continues to fight no matter the results or meta.
The results
Unfortunately, 21 consecutive defeats – it's Dota 2 record right now. There are no significant results at all. Mainly the tier-3 qualifiers, where the team has awful results. The best result is third place in Dota 2 Champions League Season 3.
Out of context, it's as simple as possible - a fragile team whose maximum is 1/4 of the open qualification. Yes, attitudes towards Dendy's game may vary over the years, yet two facts are clear - he still has burning eyes and doesn't know how to give up. That's why, for all the failures of B8, Danil himself commands nothing but respect from me. 
Seriously, the entire history of B8 is a series of failures with infrequent flashes of local success. Even if you go back to February 2020, where did it start? Dendi brings Cooman to a bootcamp, and a couple of days later, Virtus.Pro takes Cooman over. Right on the eve of qualifying for the Los Angeles majors (which eventually got canceled).
B8 promptly got a new carry and settled for the Open Quals' semifinals, while Cooman was selected for the Majors at the same time. That is, Dendi then took on the team a carry who turned out to be one of the best in the region, lost it a few days before the most crucial qualification, and even with a far from the best replacement, he played with dignity.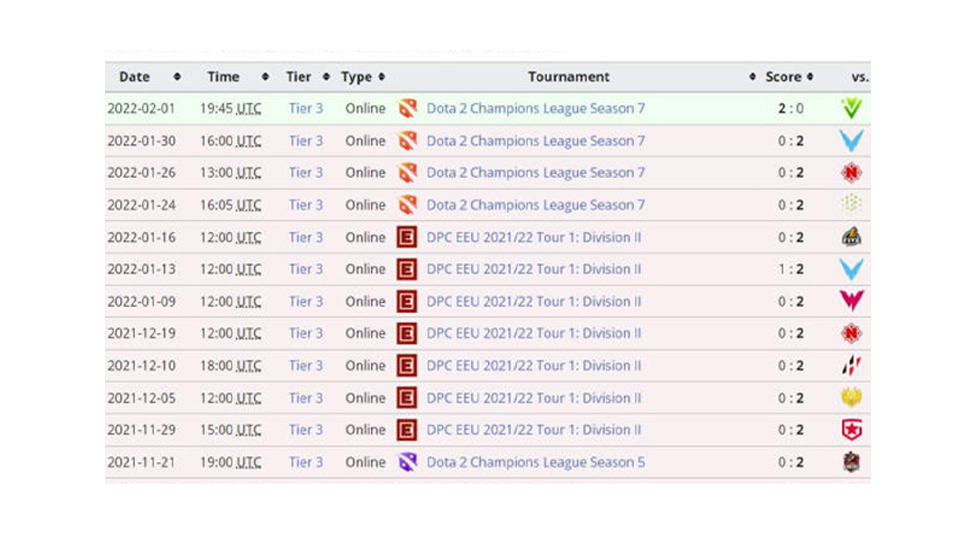 Game "chemistry" 
Watching B8 is very hard, the fact that there is no progress is scary. There is even a regression in the game. After about ten minutes of watching and a couple of deaths, everyone starts running anywhere, and there is no interaction as if nothing matters to the game. 
From my point of view, Danil refuses to accept reality. He is still a good mid-player who has yet to succeed in his world. Or maybe he realizes that he's become a T-5 player, but he's just playing because he can't do anything else. Maybe Dendi isn't the strongest player or the coolest captain. Maybe B8 won't pass the open quals for the next cycle, and Dandy won't win any tournaments. Or maybe it will work out, no one knows. 
But one thing is sure: Dendi has an iron character, and in his old age, he won't regret the missed opportunities, as he did everything he could. If he can't do anything with the current game concept, perhaps he should try something new. Maybe he should play the 4th or 5th position or become a coach or analyst. Some options are essential to consider when making the best decision.
Team roster
First thing first, Dendi Danil Ishutin - team mid-player. The most experienced and oldest player on the team, captain. Alexander v1olent Park - the team's carry, an unknown player with a high MMR. Maksym pJon Netrebsckiy - team hardliner. Adam LagooNa Chakhaev - fourth position player. Azamat Gatciy Gatciev - The player on the 5th position. Not a famous player who used to play on the tier-3-4 scene.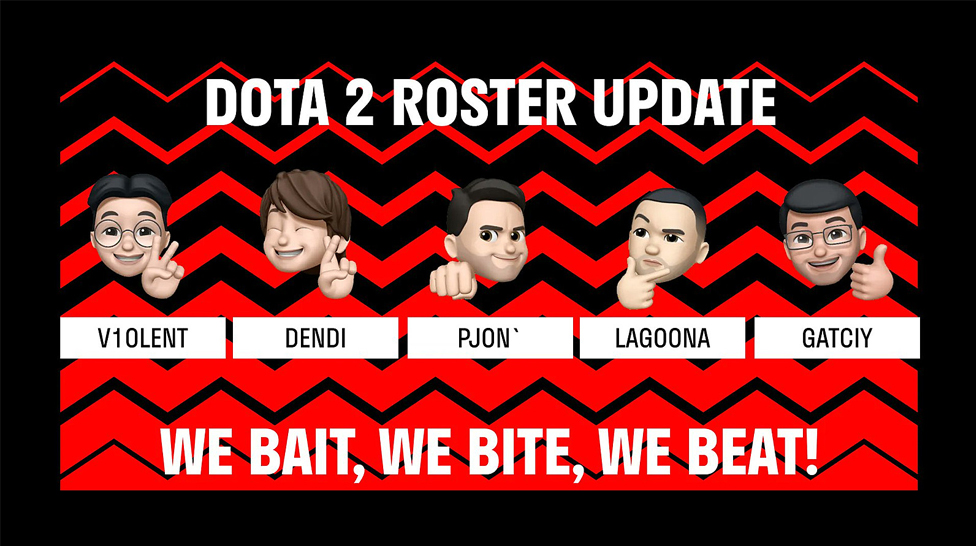 Do you expect any results from B8 squad in the next DPC season? Share your minds with Cyber-sport.io. Subscribe and follow the latest eSports news!