In its own right, PUBG Mobile has developed into a sophisticated and fiercely competitive game. A complete PUBG Mobile rankings system is currently available. This determines which people you play against, whether you can participate in PUBG Mobile events, and generally grants you the opportunity to boast about being on par with the top PUBG players. Some players' fixation with the PUBG Mobile rankings may be their primary motivation for playing.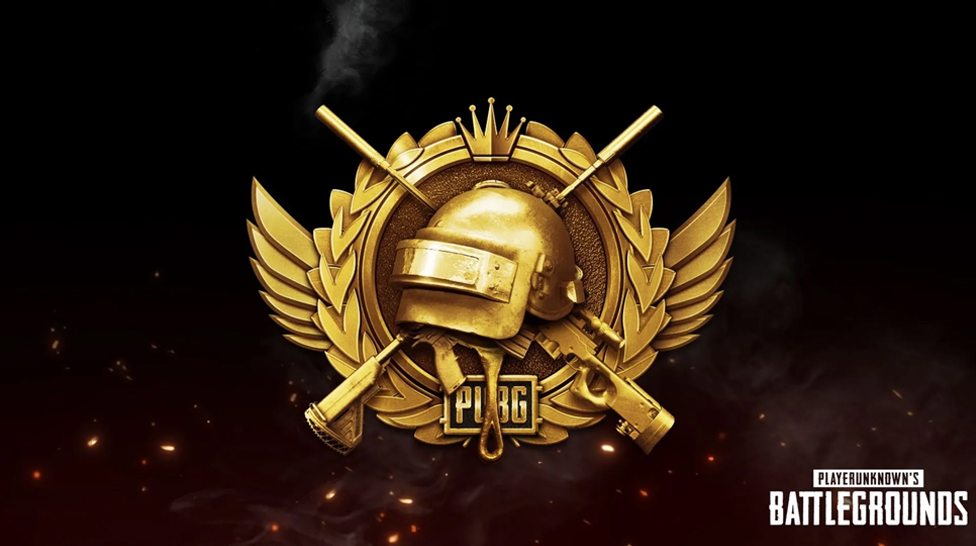 THE PUBG MOBILE RANKS
PUBG Mobile's ranking system is divided into 8 main categories. Each of them has its own line. Before reaching the top tier in each distinct mode, you must go through each of these rankings. The current rankings in PUBG Mobile are as follows, along with a general breakdown of them:
Bronze
Bronze V
Bronze IV
Bronze III
Bronze II
Bronze I
 
Silver
Silver V
Silver IV
Silver III
Silver II
Silver I
 
Gold
Gold V
Gold IV
Gold III
Gold II
Gold I
 
Platinum
Platinum V
Platinum IV
Platinum III
Platinum II
Platinum I
 
Diamond
Diamond V
Diamond IV
Diamond III
Diamond II
Diamond I
 
Crown
Crown V
Crown IV
Crown III
Crown II
Crown I
 
Ace
Conqueror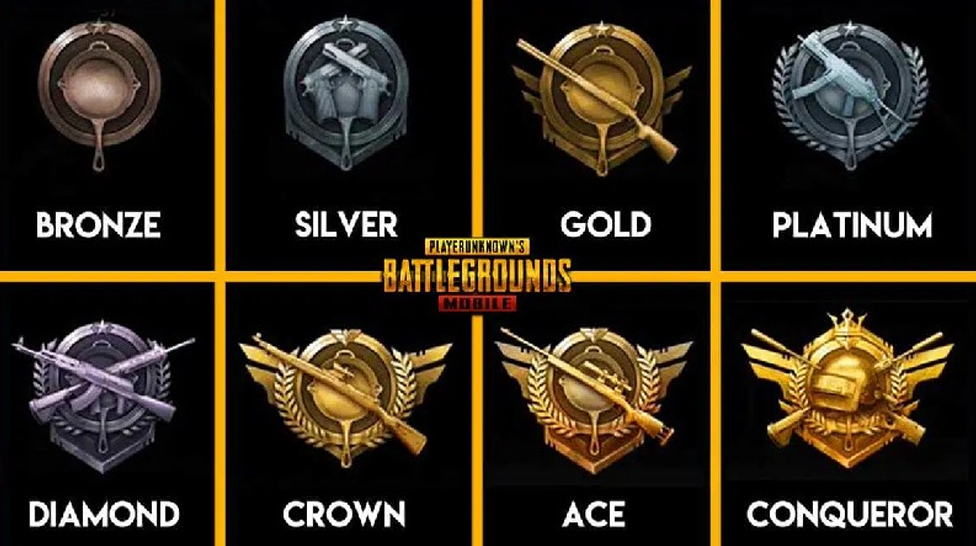 All of the categories are listed above. You'll need to finish well and score kills in as many games as you can to advance to conqueror. But how the final rank functions in this case varies somewhat. In PUBG mobile, the final rank is more of a title. The top 500 players on each server who are in Ace are given the Conqueror status. Despite having that additional rating, they are still fundamentally considered as Ace.
The divisions of the PUBG mobile rating system are also absent from Ace. Once you reach this stage, your major goal is to become the top 500 players!
 
PUBG MOBILE RANKING RESET
In this game, rankings in PUBG Mobile don't last forever! But unlike other games, you don't always have to start again from scratch. At the start of each season, ranks are reset. However, where you begin depends on how well you did throughout the previous season. Your position in the PUBG Mobile ranking system is impacted by the reset in the following ways:
Finished in Bronze or Silver – Unchanged
Finished in Gold 2, 3, 4, 5 – Gold 5
Platinum 4, 5, and Gold 1 – Gold 4
Platinum 1, 2, 3 – Gold 3
Diamond 3, 4, 5 – Gold 2
Diamond 1, 2 – Gold 1
Crown 4, 5 – Platinum 5
Crown 2, 3 – Platinum 4
Crown 1 – Platinum 3
Ace 1, 2, 3, 4, 5 – Platinum 2
Conqueror and Ace 6 – Platinum 1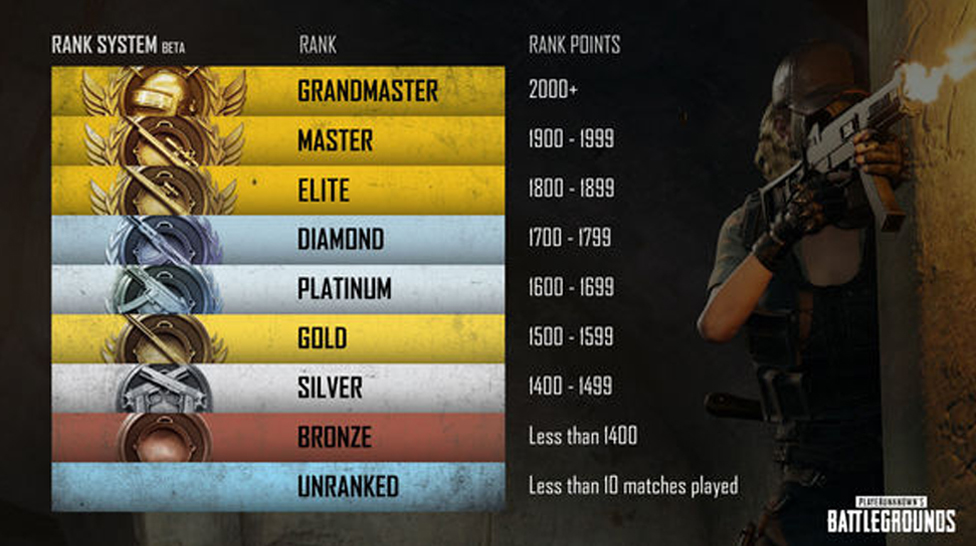 HOW TO CHECK YOUR RANK

You may always check your PUBG mobile rank! In-game, choose the Season tab to accomplish this. It is now easy to check where you are in the game's ranking system and how much farther you still have to go to reach your season goals.
HOW TO RISE UP THE RANKS IN PUBG MOBILE

The ranking system for PUBG Mobile operates in this manner. But how can you advance via these ranks? The straightforward response is to play better, although there are undoubtedly better methods to do this than others.
The rank-up system is mostly determined by how many Survival Points you earn. This implies there are certain specialized techniques to play PUBG Mobile to rank up. Typically, getting kills is advantageous to your placement. But don't underestimate the importance of survival. Positioning in the PUBG Mobile rankings is maybe even more crucial. It will be simpler for you to move up the ranks if you consistently finish among the top few players.
There isn't exactly a way to rank up quickly than playing effectively. It's important to keep in mind that other elements, including healing, also play a part. Maximize all of this and try to play the game as long as you can. If you're on the verge of finishing in a high position, placement is more crucial than a dangerous kill.
That concludes our discussion of the PUBG Mobile rating system. It's a rather simple system for rating players. However, if you succeed in rising to the top rankings, you can be sure that you rank among the best PUBG players on mobile.