A month ago, in the last match of the gaming day at Dota Pro Circuit 2023: Season 1 for Western Europe, Nigma Galaxy and Gladiators met. Perhaps not the brightest sign, given the form in which the Kuro KuroKy team of Salehi Takhasomi is now. If you missed the duel, you might think there was nothing remarkable in the match, because it ended in a predictable victory for the Gladiators. 
However, there was still something to look at: dyrachyo's roster on the first map of the series pulled an unusual strategy out of his sleeve, which would be rare even in matchmaking. Witch Doctor pos-3 with Io was a surprise for analysts, viewers, and rivals. What is the strategy's meaning and how did Gladiators implement it? Cyber-sport.io prepared a short review of that match and guide so that you can read and repeat an extraordinary strategy.
"Doctor" who cripples
The main feature is that in patch 7.32, the Voodoo Restoration ability was changed, and now it not only heals but also deals damage equal to the healing (10/20/30/40 per second). This allows WD to farm and put even more pressure on opponents, even though he already has quite strong abilities. However, you will achieve the best result in a pair with IO or someone similar.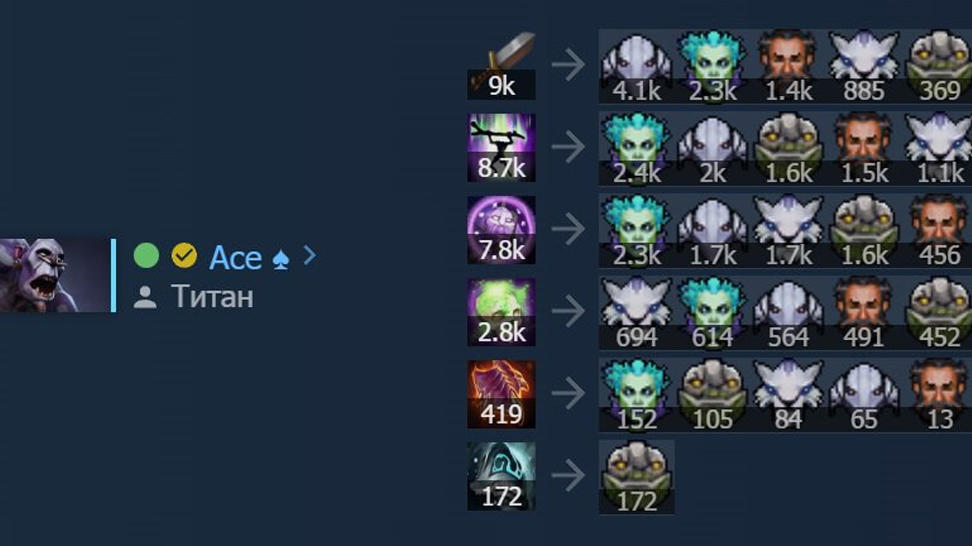 Early purchase: 
You have to buy Magic Wand and Iron Branch from the beginning, then save money for Wraith Band, now this is a valuable case for any hero, regardless of what attribute, as it gives good armor for the initial stage. You continue to beat creeps, and bring yourself Arcane Boots.
Ability build:
Level 1 – Voodoo Restoration
Level 2 – Paralyzing Cask
Level 3 – Voodoo Restoration
Level 4 – Maledict
Level 5 – Voodoo Restoration
Level 6 – Paralyzing Cask
Level 7 – Voodoo Restoration
Then, max Maledict, choose Death Ward and max Paralyzing Cask.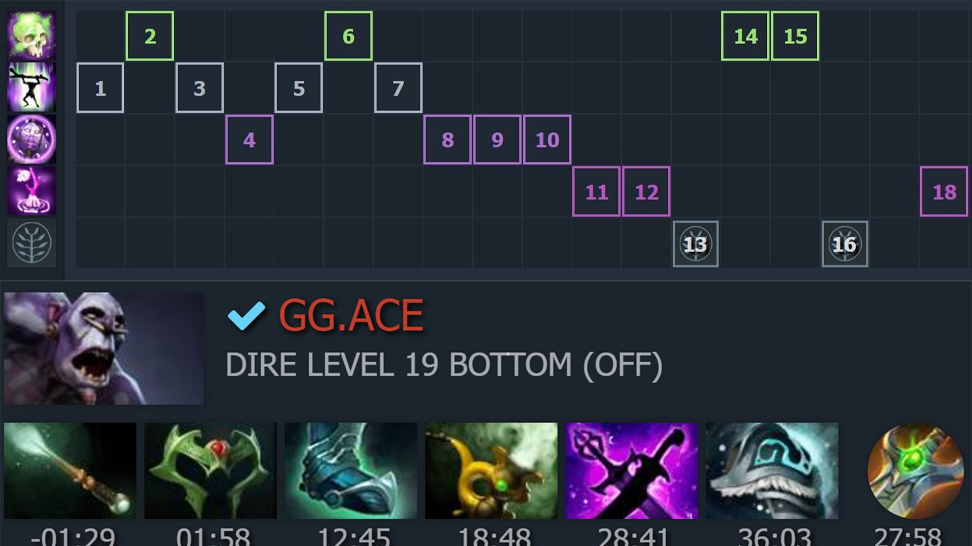 Talent tree:
Level 10 - right talent 
Level 15 – left talent 
Level 20 – left talent
Level 25 – right talent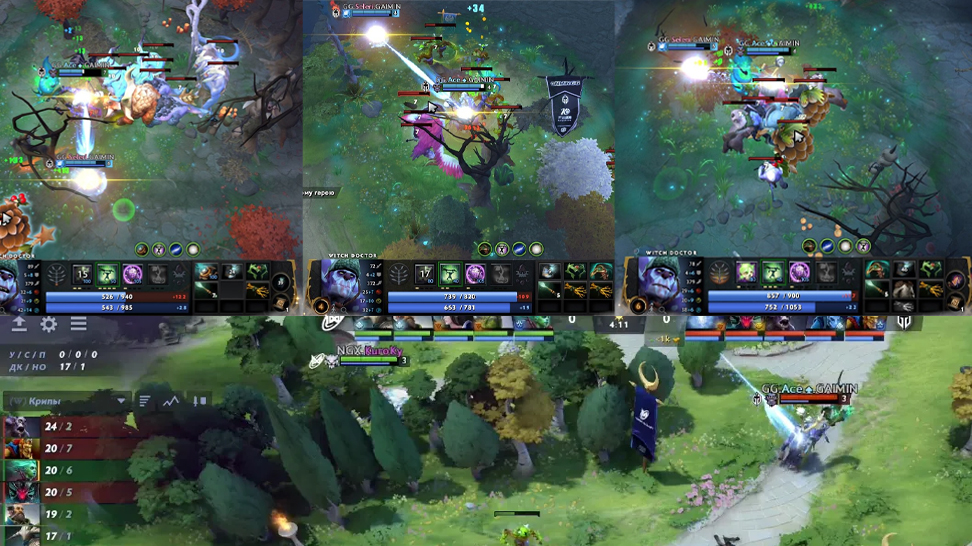 Witch Doctor + Io gameplay
You need to understand that the Witch Doctor is best combined with IO, the point is that you endlessly heal each other and Wisp helps you with Overcharge. But you won't have a problem with that if you have at least one friend, right?
Basically, your main goal on this hero is to create space for your carry, because you are unlikely to finish the game. However, it would be best if you also farmed, thanks to Voodoo Restoration, the Doctor can push the lane quite well and by 10 minutes you have every chance to destroy the tower. Then, your support should stack camps for you in the triangle and to help you kill them.
For more information, watch the match Nigma Galaxy vs Gladiators –DPC 2023 WEU Winter Tour Division I (Game 1). There is also an option to play Witch Doctor at position 2. We recommend doing as he does in the match Shopify Rebellion vs B8 –  DPC 2023 NA Winter Tour Division I (Game 1).
Witch Doctor + Io item build
Afterwards, purchase a Mekansm and upgrade it to a Guardian Greaves (position 4 does not need to buy it, it is better to choose a Holy Locket), with these items in your pocket, you can confidently play with the team. Following that, after a few raids into the enemy forest and killing a few heroes, you should obtain Pipe of Insight or Crimson Guard. It is depending on the type of damage to the opponents. 
In addition, we take an Aghanim's Shard, which is really imba, imagine 3 seconds of invulnerability plus damage. Should it be changed, since it was only improved in patch 7.32? Finally, I recommend buying Kaya and Sange to increase regeneration and spell damage. In that case, if it's late game, it's a good idea to pick up a Shiva's Guard and then at your discretion. Aghanim's Scepter or an aura item for the team, you can also pick up a BKB. 
Summary
Summing up, we can highlight the advantages of this hero on pos-3, such as the unexpectedness of opponents, and relatively large regeneration (especially with IO). This strategy is definitely not for everyone and can cause the wrath of allies. What was your reaction to such colleagues in the team? Share your minds with Cyber-sport.io. Subscribe and follow the latest eSports news!