In today's world, there are many different types of online games. This also applies to CS:GO. After introducing skins on weapons, the community was surprised by how much innovation transformed the game. Almost every gamer has ever wondered: what are the peculiarities of selling skins, how can make some cash on them? All of this we will try to demonstrate.
What are the main features you can highlight:
High cost. Especially since some skins cost quite a bit of money. So that you can make a good profit and use your money to your advantage. Of course, the chance that you will fall out of that or other rare skin is small but still there. There are many videos on YouTube where people fall for rare skins. For example, the "AWP| Dragon Lore", costs up to $10,000;
Data protection. Since customers are reliably protected by various encryption and data protection. Therefore, you are fully guaranteed the safety and privacy of your personal data and electronic payments; 
Various marketplaces for sale. Security. You efficiently use this service. And security is guaranteed. Because customers are reliably protected by multiple encryption and data protection. Therefore, you are fully guaranteed the safety and privacy of your personal data and electronic payments. Because of this, there are sites where you can sell skins and withdraw money to your bank account. 
In order to feel these features most accurately, you need to understand and gain new experience.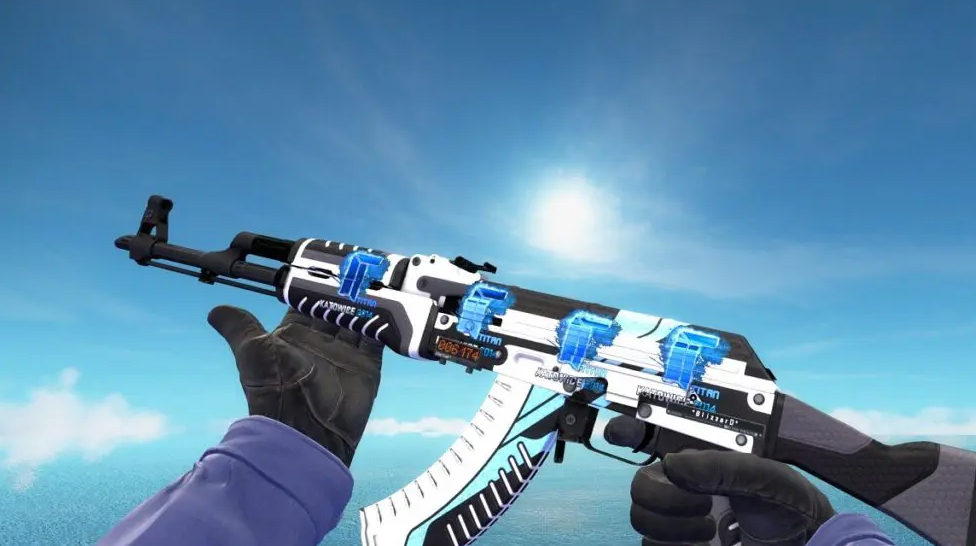 How to sell CS:GO skins? 
Selling CS:GO skins via Steam
If the user needs to save money in the store, there is no better way to sell items on the trading platform (TP). The advantages are that there is no need to engage third-party resources, and skins are sold directly by pressing a few buttons:
Go to Steam;
Hover your cursor over your nickname and select Inventory;
Find the item you want to put up for sale and click "Sell";
Compare the prices on the chart, set the best price, and remember the commission of 5%.
CS:GO skins via P2P
We advise you to sell CS:GO items this way only to somebody you know because there are a lot of scammers on the Internet. The guarantor usually takes 5-10 percent of the value of the goods. The seller is responsible for finding such a person. The transaction process looks like this:
First, the money and skins are transferred to the intermediary;
Then mediator transfers the payment to the seller leaving his share and passes the skins to the buyer. 
This method is good, because there is no need to register anywhere, but the risk of being cheated is significantly higher.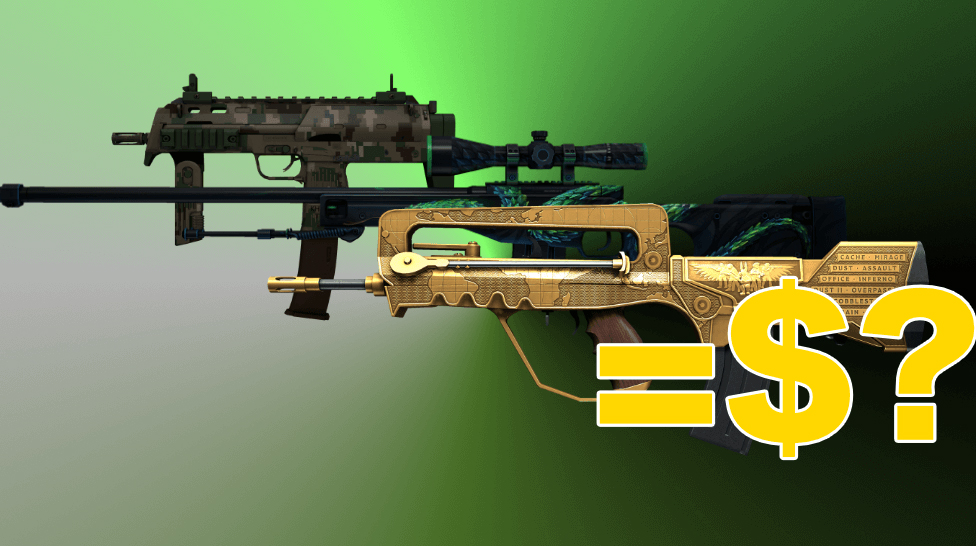 CS:GO skin trading platforms
Many different resources allow you to sell items. Your items are bought up by the skin provider without wasting time looking for interested users. However, the skins will be worth much less than the market price. This method is fine for people who want to get their money quickly and don't want to wait for a buyer. Choose which method will suit you; there is no need for recommendations because it is all individual. Just think about your safety. 
CS:GO free skin drop sites
Skin drop platforms typically refer to third-party websites or platforms where players can earn or purchase virtual weapon skins that can be used in the game. Players can often do things or play games on these platforms, like filling out surveys or watching videos, in exchange for the chance to win or get skins.
It's important to note that Valve does not officially endorse these skin drop platforms, the developers of CS:GO, and there have been concerns about the legitimacy and safety of some of these websites. In fact, Valve has issued warnings to players about the risks of using such sites and has taken action against some of them for violating CS:GO's terms of service. Therefore, players should exercise caution and research before using any skin drop platforms.
You can make money but don't gamble because your luck can quickly disappear, and you will lose your money. If the terms of the deal suit you, you agree and sell the item. This can be called a "hobby" but not a permanent form of income. So act at your own risk.
Summary
The most important thing is that after reading this article, new readers will learn something new or add to the existing information about selling skins. Develop, try, and learn more. We may have missed something or you know something that no one knows. Share your minds with Cyber-sport.io. Subscribe and follow the latest eSports news!