One of the original first-person shooter series that is still active today is Call of Duty. All Call of Duty games have had a remarkable shelf life, and some of them are still playable more than ten years after release. It is a respected franchise. Given that it is an annual title, there is no indication that the far-reaching series, which includes fifty big and smaller publications, will slow down any time soon. We've organized all Call of Duty games in one directory according to their respective release dates.
ALL CALL OF DUTY GAMES IN ORDER BY RELEASE DATE

There are several video games similar to Call of Duty, but few can compare to this two-decade-old series. Here is the whole ranking of Call of Duty games by the date of their release, along with a ton of other details to pique your interest.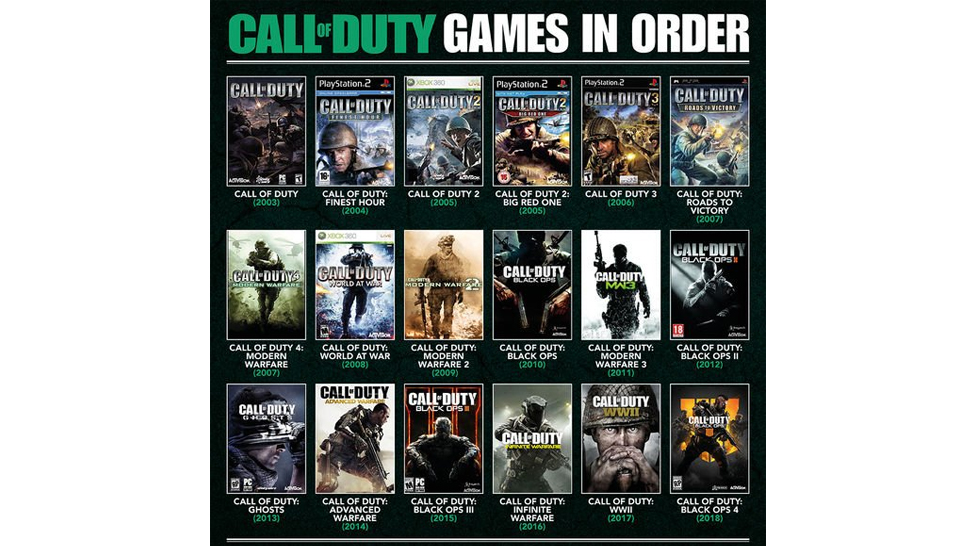 HISTORY OF ALL CALL OF DUTY GAMES

The lifespan of Call of Duty has been nothing short of amazing. It has developed over the last two decades from a relatively obscure property to a behemoth of the game industry. One of the most successful first-person shooter series ever, it has an astounding value, with the ecosystem valued at billions of dollars today. It started off as a small-scale World War II-based shooter, but within a few years it would rise to the status of the gold standard for all first-person shooters.
The franchise was only getting started when Call of Duty 4: Modern Warfare was released, and things didn't truly take off until then. Many fans still regard the game as the finest Call of Duty game available today, and it was a positive move for the creators. It became the most popular game in the franchise and provided gamers with unmatched multiplayer action. It was also the point at which Call of Duty competition began to take off, giving rise to some of the top Call of Duty players in the world.
From then, things only grew better; due to Modern Warfare, a standard was set for all Call of Duty games. Fortunately, World at War, which was launched in 2008 to replace Modern Warfare, was a huge success and popularized Call of Duty: Zombies. Even though it was an absurd idea to combine first-person shooter action with surviving waves of Nazi zombies, it was a huge hit.
World at War is still likely one of the greatest Call of Duty zombies games available today.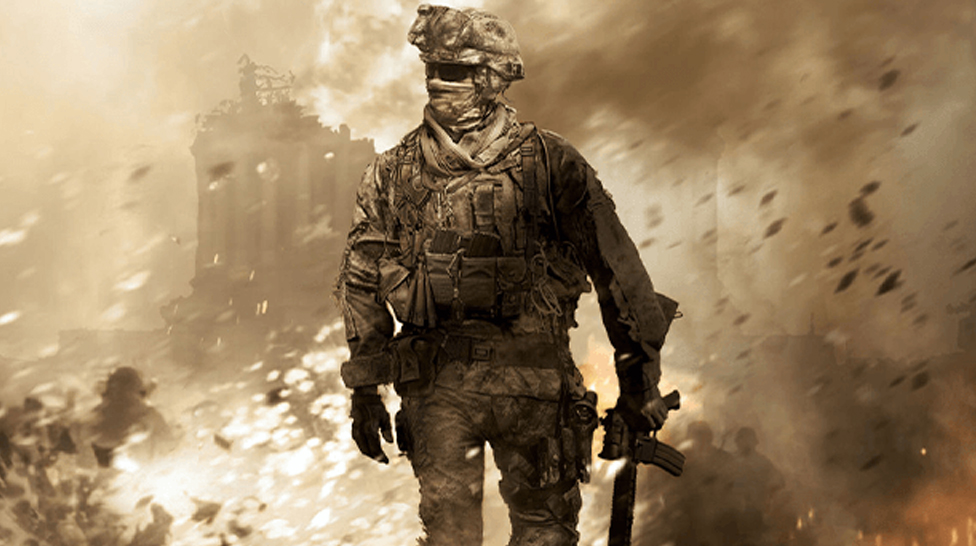 BECOMING MODERN

Technology progressed as additional Call of Duty games in chronological order by date of release came out of studios throughout the globe. Things improved after a number of games, like the Modern Warfare series and Black Ops, helped the franchise gain popularity on Xbox 360 and PlayStation 3. Black Ops II, the last game to be specific to that generation, was published in 2012.
It was a significant game, and many elder Call of Duty players would agree that it was the finest multiplayer title ever made. The first-ever Call of Duty World Championship competition was held on the platform, helping to establish the Call of Duty esports landscape as we know it today. However, Call of Duty: Ghosts, the first game to be released on the Xbox One and PlayStation 4 consoles, would usher in a brand-new generation of the Call of Duty franchise within the next year.
From then, the Call of Duty series evolved into a kind of testing ground for all the now-involved developers:
Infinity Ward
Sledgehammer Games
Treyarch
Raven Software
In only a few short years, we saw space-faring exploration in Infinite Warfare, futuristic fighting in Advanced Warfare, and a return to the Second World War in Call of Duty: WWII. Blackout, the first battle royale title from Call of Duty, was launched in 2018.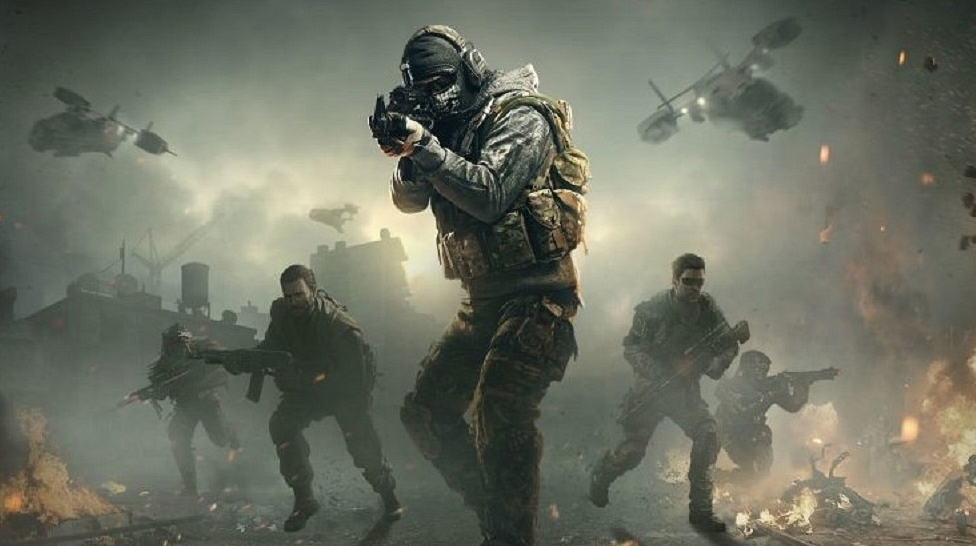 PRESENT DAY COD
The advent of the PlayStation 5 and Xbox Series X|S consoles in 2020 signaled that Call of Duty was ready to advance once again. Black Ops Cold War, a strange video game that took just months to develop, marked this change. Although it was a hurried game, several players found the multiplayer to be the most balanced and fun they had ever played in the Call of Duty series. Call of Duty esports also had a successful year, with the Call of Duty League attracting top-tier viewership.
Unfortunately, Call of Duty: Vanguard, the lowest-rated Call of Duty game ever, would be released only one year later, in 2021. Despite being a massive disappointment, it represented a return to Call of Duty's World War II origins that hadn't been seen since 2017's WWII. It divided the neighborhood, and even the esports sector suffered, with decreased viewership and fewer spectators than in prior years.
That leads us to the present day and the most recent releases. Modern Warfare II and Warzone 2.0 are the most well-known and recent games in the franchise at the time of publication, and they serve as the basis for all future Call of Duty DLC releases. But the series still has a promising future ahead of it, and that is a reality.