In 2018 we saw the release of Sea of Thieves, which was available only on Xbox and PC. With its adorable visuals and gorgeous, open-world pirate adventure, it became an immediate favorite with fans. Players in Sea of Thieves are given a ship and the free sea, and it is up to them what they choose to do next. It is one of the greatest multiplayer games available only on Xbox-based systems, and since its release, it has maintained a steady level of popularity. But now that multiplayer has been brought up, we want to know whether Sea of Thieves is cross-platform.
 
WHY SEA OF THIEVES SO POPULAR?
Sea of Thieves gained more than 30 million unique players by June 2022. Without a question, Sea of Thieves now holds the top spot in the pirate adventure market, dominating all rival games. No other game in the genre has been able to compete with Sea of Thieves since it premiered in 2018, therefore it has actually enjoyed an uncontested status. Skull & Bones, a Ubisoft game, will join the fray in November 2022, although it isn't anticipated to compete with Sea of Thieves.
Sea of Thieves is a very approachable game with a simple learning curve and a ton of opportunity for adventure right away. Because it isn't linear, players are free to do whatever actions they like without being constrained by the rules of a predetermined plot. A player who is sunk by an opponent on open water respawns in another place with a whole new ship, making it an infinite adventure.
The creator, Rare, has been updating Sea of Thieves often for the last four years. On the Sea of Thieves platform, new material will sometimes be added to build upon what is presently accessible to fans. These upgrades have sometimes been rather large, like the Pirate's Life extension from 2021 that included a Sea of Thieves and Pirates of the Caribbean crossover.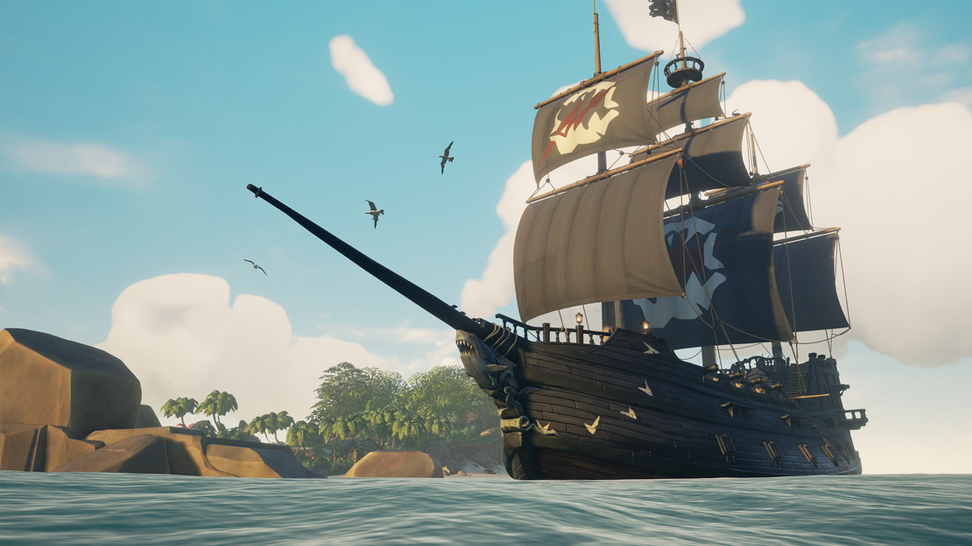 IS SEA OF THIEVES CROSSPLAY?
With crossplay, Sea of Thieves allows players to connect across Xbox and PC platforms. Players on these two platforms may connect at any moment and freely and unrestrictedly explore Sea of Thieves' wide seas. Fortunately, after players complete the quick introductory quest, the Sea of Thieves crossplay elements are accessible.
Cross-platform is what? If you're not acquainted with the phrase, cross-platform play allows gamers to play together across several platforms, regardless of their differences in technology. For instance, if a game is cross-platform compatible and being played by a player on Xbox and a player on PlayStation, the two players may connect via crossplay technology. Many games are cross-platform, and many of them utilize the Xbox platform, like Sea of Thieves, to link gamers of Xbox console and PC. Share your experience with Cyber-sport.io. Subscribe and follow the latest eSports news!