In the market, League of Legends is the top MOBA game. For more than ten years, players from all over the world have flocked to this game. Millions of players have flocked to compete for the top spot in the League of Legends ranking system thanks to the competitive esports industry and the in-game ladder system. There are a few things you should know about League of Legends' ranking system and what it takes to be the greatest before you begin your ascent to the top rankings.
WHAT ARE THE RANKS IN LEAGUE OF LEGENDS?

There are two components to the LOL rating system: divisions and tiers. Tiers are little steps contained inside such divisions, whereas divisions may be seen as full levels. There are nine distinct divisions, the first six of which have four layers each.
Iron (l, ll, lll, lV) – 5.6%
Bronze (l, ll, lll, lV) – 22%
Silver (l, ll, lll, lV) – 34%
Gold (l, ll, lll, lV) – 25%
Platinum (l, ll, lll, lV) – 9.3%
Diamond (l, ll, lll, lV) – 2.4%
Master –  0.036%
Grand Master – 0.031%
Challenger – 0.013%
More than 90% of the player population has reportedly chosen between Iron IV and Gold I, according to many sources. 4.5% of the player base, which is made up mostly of those gamers, falls within the Platinum IV and Diamond III classifications. Ultimately, just 0.5% of players are among the top players who are above Diamond II on the ranking, which goes all the way up to Challenger. According to the data above, it is clear that the bulk of League of Legends players are participating in low elo.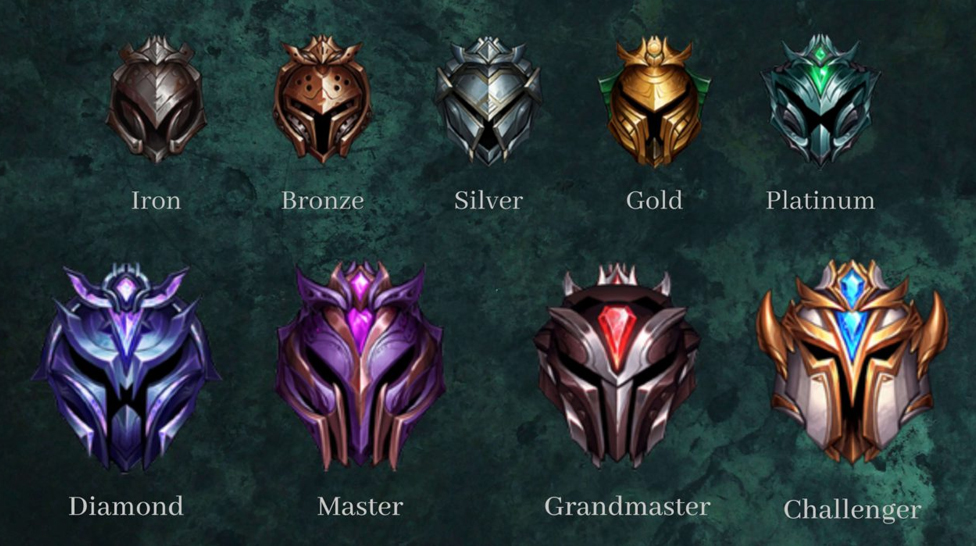 HOW DOES THE LOL RANKING SYSTEM WORK?

As previously indicated, the ranking scheme is based on predetermined divisions or tiers. Players enter the promotion stage, often known as "promos," after they achieve 100 "lp." You need to win two out of your next three games in order to advance to the next tier. You need to win three of your subsequent five games in order to advance to a higher tier. Failing to promote will put you back some LP depending on how close you were to promoting, but, the following time you join promotions for the same rank, you will gain one free victory.
Every player also has a "MMR" or match making rating that is calculated by the algorithm based on previous and, more crucially, current performance. While it isn't clearly visible, this rating is unquestionably utilized by the ranking system to place players on "fair" teams and calculate how much "lp" you lose or earn based on whether you win or lose. For instance, if you have a winning streak, your MMR will rise beyond the divisional or tier average, giving you a larger LP gain. This is so that the system can promote better players more quickly and lessen the influence of smurfs.
WHAT ELO MEANS IN LOL?

ELO is a shorthand for the rating or ranking system. When someone talks about ELO in relation to League of Legends, they are referring to your rank or overall skill level. The phrase is taken from the widely used chess method developed by Arpad Elo. On the "Elo scale," players are ranked between 0 and 2200+. You are anticipated to be in a higher category the higher your ELO.
IS PLAT 1 HIGH ELO?

Players in Plat 1 are in the top 3.5% of the ranked system, hence Plat 1 is statistically regarded as having a high elo. Gamers that reach Plat 1 are very near to Diamond lll, which is the level held by the top 1.5% of players. The different League of Legends rankings, which have the same number of divisions as the rest of the players, show the huge differences amongst high elo players.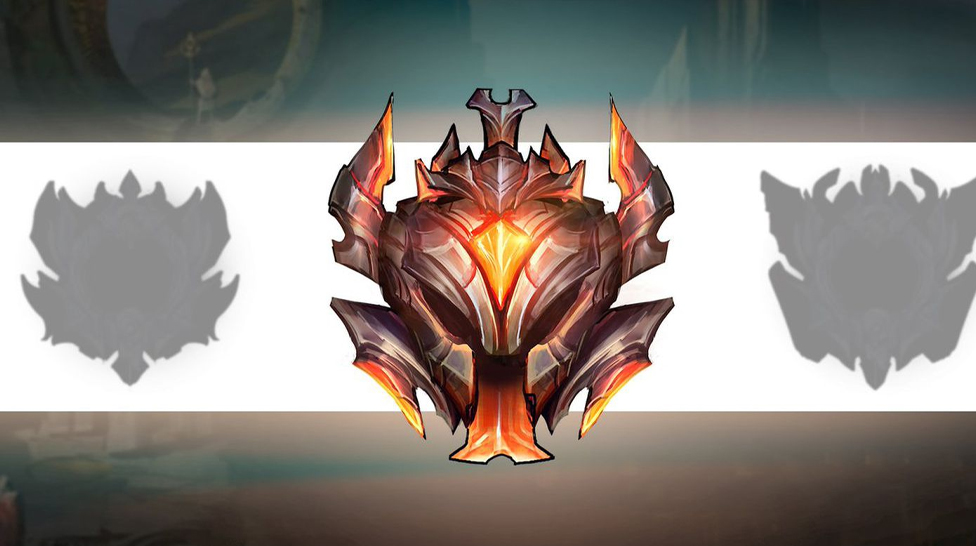 WHAT RANK IS FAKER?

Being the world's top mid laner and player for many years, Faker is a legend in the League of Legends community. Faker is still among the best in the competitive scene even if he may not be the greatest right now.
Due to the low number of active players on the ranked ladder, the League of Legends competitive player rankings shift throughout the course of a season. Due to the fact that many professional players avoid using the solo queue for a variety of reasons, rank degradation is frequent. Their excuses include a desire to withhold tactics and a lack of time due to their hectic schedules for playing other teams in scrimmages and watching video on demand.
It comes as no surprise that Faker consistently achieves Challenger at the conclusion of each season in the League of Legends ranking system. For the reasons indicated above, he may not constantly be on the challenger leaderboard, but he still manages to end the year in the top category. The superstar has sometimes even been able to take the top place in the competitive League of Legends rankings in Korea.
HOW DO YOU GET S RANK?

Riot offers a unique method that assesses your individual performance at the conclusion of each game. More "champion mastery" growth will result from better game play. The algorithm will also provide you a grade depending on how well you performed in a role against other players on the predetermined champion. Grades start at:
S (+, normal, -)
A (+, normal, -)
B (+, normal, -)
C (+, normal, -)
D (+, normal, -)
Also, in order to advance your champion mastery to Tier 6 or Tier 7, you must get a S grade. You must do better than other players using the same champion for this to happen. Kills, deaths, assists, creep score, and vision score are all known to factor towards grading. Moreover, the supplied grade is role- and champion-specific. It is considerably harder to get a S grade on champions like Veigar and Pyke who have high average kill rates.