1xGOAT league sponsored by the Russian bookmaker 1xbet has already finished. Everyone should be reminded that the owners of this betting company are Russian businessmen Roman Semiokhin, Sergey Karashkov, and Dmitry Kazorin. The main prize - is $100,000. The invitation to the league was accepted by six teams, whose members are international professional CS:GO players, streamers, coaches, and media personalities. This announcement caused negative emotions among many players, organizations, and CS:GO figures. Cyber-sport.io figured out why and we are ready to share this information with our readers. Let's roll!
1xGOAT league critics
One of the most well-known people in the field of CIS CS:GO Oleksandr Petryk made a Twitter post where he noted that it is "BAD to help these people make money on international esports" because Russia has been committing terrorist acts vs Ukrainians 24/7 since 24.02.2022.
Among the participants, 3 professional players participated in the NaVi Showmatch charity tournament supporting Ukraine. These people spoke words of support to the Ukrainians. Are your regret and support worth $100,000? Many "understanding" people will say that not all players knew who the sponsor was, and they are not to blame. Hypocrisy or irresponsibility places here? I urge you to engage in constructive educational activities. Join this discussion on Twitter and support Ukraine.
Therefore, we will repeat that 30% of the tournament participants are Russians who are silent about what is happening; the sponsor of 1xGOAT is a Russian company. The Head of Esports at Sportpl and gazetapl_news in Spain joined Petryk's thread and noted the following info:
Why is it amiss to support CS players who ignore the war?
On February 24, 2022, Ukrainians woke up from explosions. Russia attacked Ukraine. Some couldn't wake up and never will. Russia is a terrorist country that kills civilians every month, weekly, and daily. Seven thousand civilians died. The Russians killed more than 400 children, and more than 1300 were severely injured. Large cities were destroyed. More than 14,000,000 people have been forced to leave their homes, and many of them will not be able to return.
People who have the opportunity to tell millions of viewers about this are silent, smiling at Russian faces, playing under the auspices of the terrorist flag. It's a shame. This is a spit in the face of Ukrainians and the whole world. Some people fail to say this because they have a mouth full of money, hypocrisy, and "sympathy."
Ignoring terrorist activities shows the priorities in your life. While you are reading this, playing, having fun with "good" Russians, an air alarm sounds in Ukraine, and every person does not know if it will be the last one of his life.
Many thanks to these "people" who thus support Russian business and finance the war. This is written by a Ukrainian who wants to tell you: "Next time, shove your sympathy and understanding up your ass".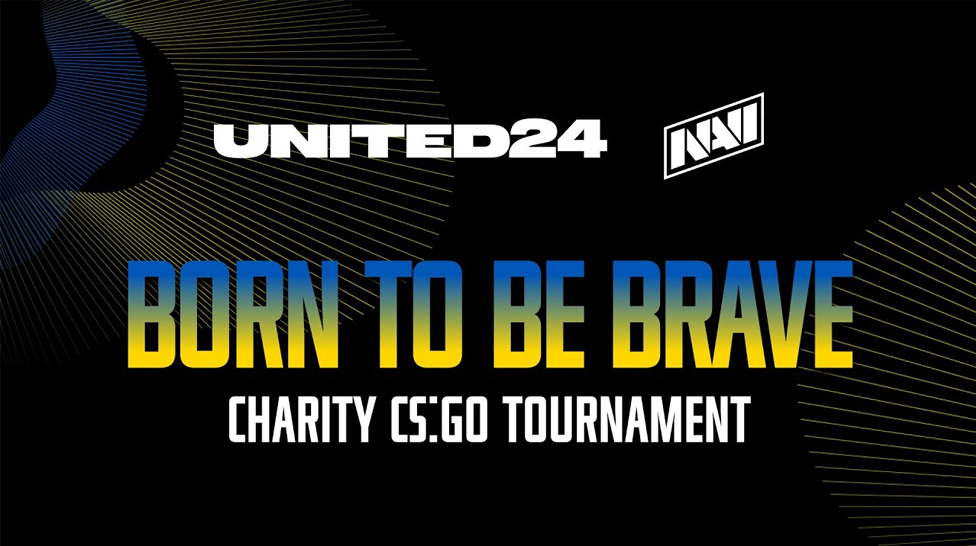 Bloody bookmaker
Despite the unequivocal statement by President Volodymyr Zelensky about the need to ban the activities of the Russian; bookmaker 1xBet in Ukraine, the Gambling and Lottery Regulatory Commission cannot decide whether it is necessary to cancel the previously issued licenses to operate in Ukraine for this bookmaker owned by citizens of the country -aggressor.
After more than 26,000 Ukrainians signed a petition in a week demanding to cancel these licenses and ban 1xBet from operating in Ukraine, President Volodymyr Zelensky said that companies controlled by residents of the aggressor country or associated with them should not be issued licenses.
After that, the Prime Minister of Ukraine, Denys Shmihal, instructed the Ministry of Justice and the Commission for the Regulation of Gambling and Lotteries to resolve the issue of banning 1xBet in Ukraine. Currently, this company still has a license in Ukraine.
Collection of Ukrainians data
1xBet, having received a license in Ukraine during the military aggression of the Russian Federation against Ukraine, can use the data of Ukrainians and transfer them to Russian special services.
InformNapalm conducted a large investigation in which it shows how a Russian betting company created a whole monopoly that has the full ability to collect the personal data of Ukrainians and give it to Russian federal services. Two months later new part of this article was released here.
1xbet scam
After analyzing the companies and brands that have received or are preparing to receive licenses for betting activities in Ukraine, it was found that at least four are included in the 1xbet network: Mellbet, Pointloto, FanSport, BetWinner. Thus, the bloody betting company creates a full-fledged monopoly. 1XBet has Russian beneficiaries and trying to use its influence to circumvent sanctions in different countries.
HLTV awards and 1xbet 
We remind you that recently HLTV authors provide awards highlighting the TOP CS:GO  players and teams in various categories. After the end of that event, co-founder of the Maincast studio Vitaly V1lat Volochai accused the rival Ukrainian studio Weplay of cooperating with a well-known Russian bookmaker 1xbet. On his Telegram channel, V1lat noted that Weplay organized the HLTV Award Show 2022 award ceremony broadcast. His post does make sense, although it raises questions because V1lat is a representative of a competing broadcast studio.
It's noteworthy that Vitaly did not say a single about Natus Vincere players and other Ukrainians who participated in HLTV Award Show 2022 on the background of the 1xbet logo. Moreover, NaVi players didn't refuse to participate in the ceremony when its main sponsor was an odious Russian bookmaker. 
Summary
Esports is not a vacuum. This is not another planet and not another reality. The whole horror is happening much closer than you think. Millions of people are in danger, and the civilized world must be united. Ignoring aggression is supporting terrorism. Stay human, write about it on social networks and forums, and condemn the financing of terrorism. 
Share your thoughts about this event in the comments with Cyber-sport.io., as well as on our social networks. Subscribe and follow the latest eSports news!