It's simple to be confused by the variety of game variants when you're new to CS:GO. What is the ideal starting point? How can I get a matchmaking rank? Before diving in and attempting to identify the mode that best fits you, several factors must be considered. We've covered every CS:GO mode, whether you're simply interested in the Competitive Ranked side or looking for a less demanding game centered on having fun.
Instructions for installing modes
Open Steam, find the CS, and go to the workshop;
Choose a mod that you liked, for your convenience, they are all divided into categories, or write in search for a mod you already know (I chose this one

Feloty House

);

Press the subscribe button and go to CS:GO;
In the main menu, go to the game section and select the top workshop maps;
Press start and enjoy the game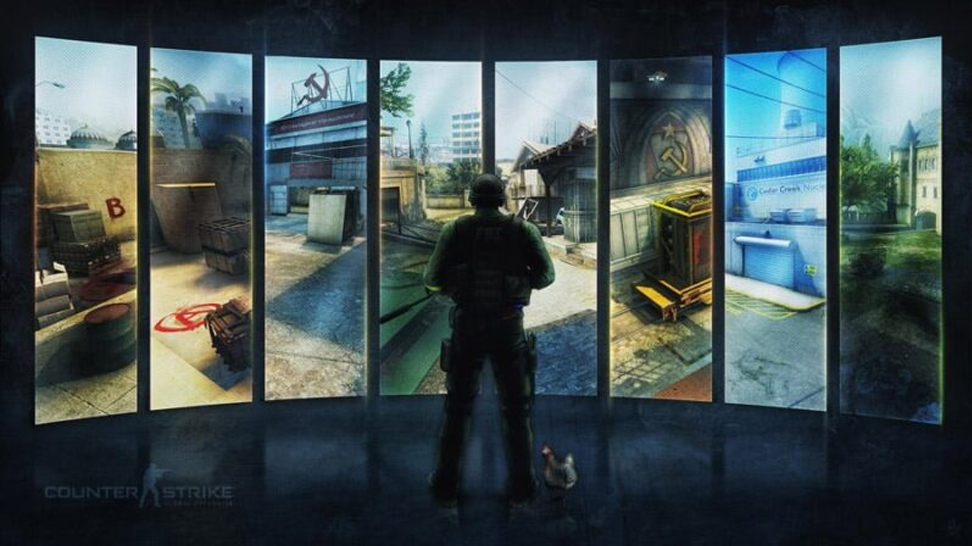 Best CS:GO modes
Hide and seek CS:GO mode
It is one of the most popular types of mods in CS. My favorite map is this one, Hotel of MINIONS. Here everything is simple, one of the players becomes a seeker, and the others are given time to hide, the game lasts 8 minutes. You have a flashbang, smoke, decoy grenades, and breach charge in your arsenal. All this will help you confuse and deceive the enemy. The map is huge, and it has many rooms with secret hiding places, teleports, and a secret tunnel. However, my favorite is the funny minion skins. If there are few of you, and you need a map of smaller sizes, you can check Feloty House.
Shooting training CS:GO mode
Here you can improve your skills in shooting, tactics, and the game in general. DC | TRAINING | MAP has extensive functionality, here you can choose any weapon and place obstacles in the form of walls, boxes, or stairs. In addition, there is a 360-degree arena, and the main feature is a match with bots, where you can choose the difficulty.
Deathmatch CS:GO mode
There are many modifications of this mode. However, I want to show you CSGO Kart I, the main objective is to capture the flag of the enemy team and bring it to your base. You control a car that can jump with a rocket launcher to destroy enemies. On your way are various obstacles and bonuses in the form of spheres, such as rockets, extra health, and energy.
AIM CS:GO mode
Do you want to decide which of you plays better with a friend, or just practice aim? Roo Go Aim 2 is just for that, it's a base aim map, where you have an AWP, an AK-47, an M4A4 and pistols. Nonetheless, the map design has a nice blue-purple color and classic boxes and slopes.
Servers with modes
In case you want to play with a lot of people on a server with mods that have a lot of functionality and variety, I can recommend the following servers:
Zombie Escape, servers of this mode are suitable for zombie fans. The main goal is to escape from zombies and save yourself, the plots are different on all servers. However, what they have in common is that many obstacles await you, various non-standard types of weapons and skills. At first, you can choose which side to take, but you will become a zombie if you choose the fugitives and get killed. IP: (128.199.20.13:27584) (128.199.20.13:27674) (128.199.20.13:27647) or write zombie escape in the search;
Want to duel but need someone to call? Then go to the 1 vs. 1 server. There are both custom maps of various types and default ones like middle on Mirage or banana on Inferno. Such servers have their rank system and economy; for kills you get points and you can buy different skins. IP: (145.239.237.170:27015) (45.10.56.81:27015) (51.83.175.247:27015);
There are servers with mini-games for obstacle course lovers, where obstacle courses with secret traps, puzzles and more await you. Here you have the opportunity to improve your bhop skills and have fun. IP: (139.59.82.104:27036) (165.232.188.23:27040) (139.59.40.194:41123).
CS:GO classic modes to play
CS:GO has several game modes that offer unique gameplay experiences. Here are some of the best game modes to try in 2023:
Competitive Mode: This is the classic 5v5 game mode where players compete in matches to rank up and improve their skills. This mode features bomb defusal and hostage rescue scenarios, requiring teamwork and strategic planning;
Wingman Mode: This is a 2v2 game mode that features smaller maps and faster-paced gameplay. Players must work together to eliminate the opposing team and secure the round;
Deathmatch Mode: This is a fast-paced game mode where players respawn immediately after dying and must aim to get as many kills as possible within a set time limit;
Arms Race Mode: This is a gun game mode where players progress through a sequence of weapons as they get kills. The first player to get a kill with every weapon wins the game;
Demolition Mode: This game mode combines elements of both bomb defusal and gun game. Players progress through a sequence of weapons as they get kills but also have to plant and defuse bombs;
Retakes Mode: This game mode is where players practice their retake strategies on bomb sites. Players start on the CT side and must retake a site already planted by the T-side;
Danger Zone Mode: This is a battle royale mode where players drop onto a map and fight to be the last player or team standing. Players must scavenge for weapons and equipment and can use money to buy upgrades and equipment.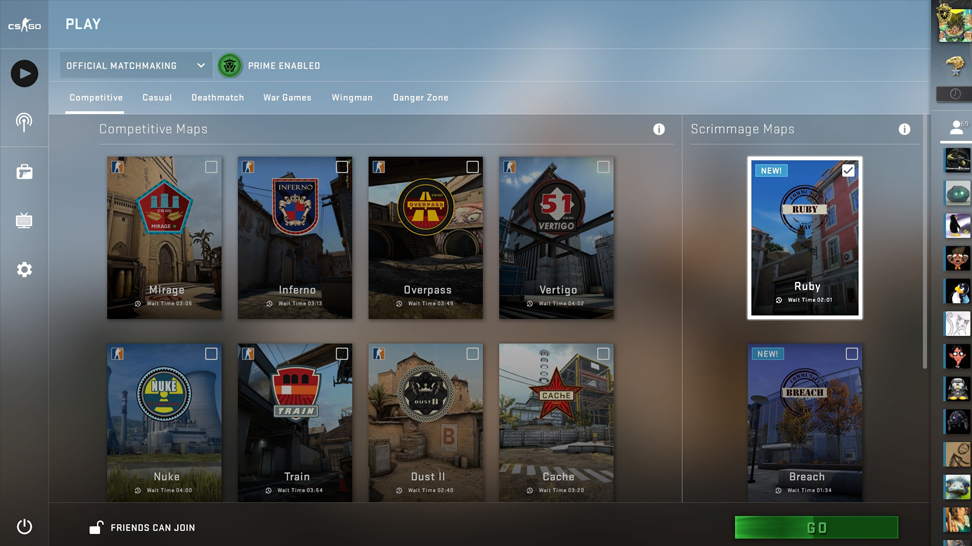 How to connect to the server in CS:GO?
We enter the game, open the console, tap 'connect', then paste the copied IP, wait for all the mods to be installed, and enjoy the game. Another way is to press the play button, select "community server browser" from the list above, choose the server in the open menu, or write a keyword in the search. Moreover, you can specify tags there. The community of mods in CS and in Steam is extensive. They have their own talented and famous developers who promote it all. They do it for free to please you. Share your thoughts and experiences in the comments with Cyber-sport.io. and our social networks. Subscribe and follow the latest eSports news!