We're left wondering where Valve will find ideas for new heroes after porting over all of the Dota 1 heroes and the Monkey King, who was previously a part of the Dota narrative, into the game. These are some of the greatest fan-made hero designs we've found, so it wouldn't surprise us if they looked to the community for inspiration. Today, we'll observe one of the concepts in detail - Mycena.
Dota 2 Mycena skills
CristinaVidal created a hero named Mycena, this mushroom-like creature acts as a melee carry with disable and strong nukes. She has 5 skills:
Plants seeds deal AoE damage (something like Stone Remnant + Magnetize of Earth Spirit);
Venom bomb, also an AoE skill that deals damage and instills fear;
Mycena becomes a ranger and starts shooting venom bombs but can't move. Quite interesting mechanics, only Dragon Knight, Terrorblade, and Troll Warlord have similar abilities;
Passive skill, when attack steals the speed of attack and movement, if spores from the first skill are found on the enemy, then when activated, the effect doubles (very similar to a Poison Sting of Venomancer, but without damage);
Ultimate, creates a forest of spiked mushrooms that deal damage and slow enemies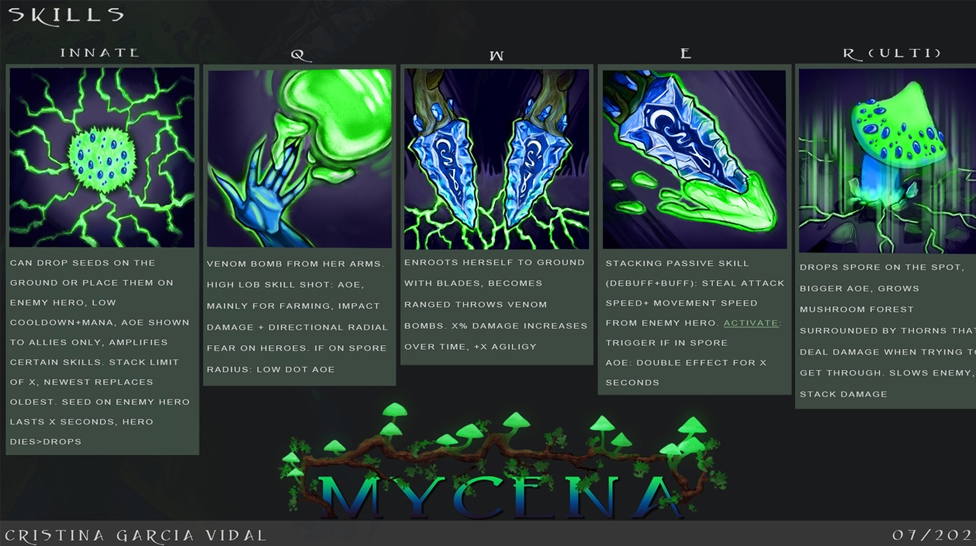 In addition, the author even prescribed the lore of the character. Mycena learned the art of combat and the magic of runes to save her nation. This magic allows you to control someone else's mind but can drive the user insane. Moreover, the artist drew various sketches of appearance, weapons, and abilities. I liked the F version with energy weapons from rune magic the most, which version do you enjoy?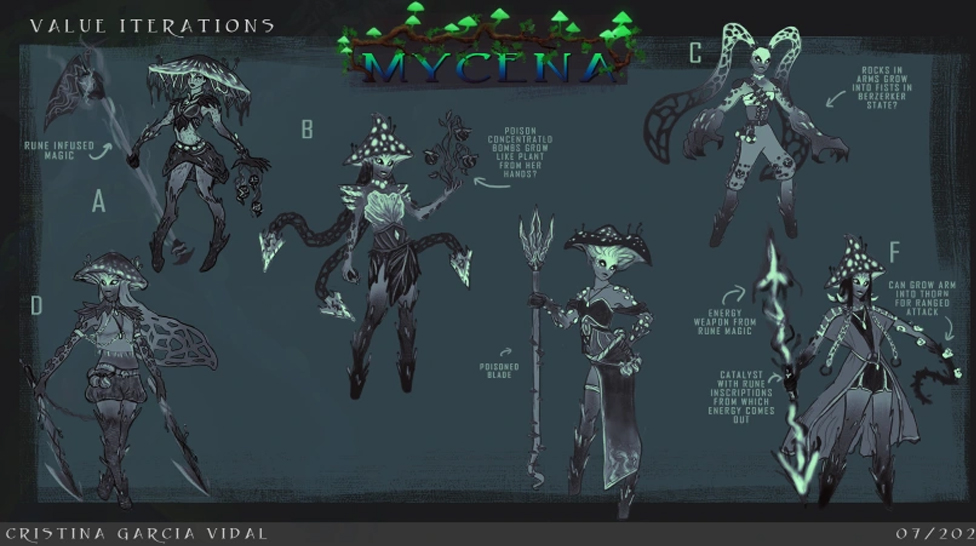 Reddit about Mycena
On Reddit, users reacted well to the concept, and many noted that there needs to be a similar character in Dota 2. However, many disgruntled players on other sites wrote that the hero looks like something from League of Legends (which is what they say about all new heroes). In my opinion, Mycena turned out really interesting and has cool mechanics and abilities. Maybe the appearance doesn't fit into Dota, but it's just a concept design, and it's not a problem to redo it a little. Also, it can fit well into the lore of Treant Protector, Nature's Prophet, and Enchantress.
Dota 2 heroes concepts
A year ago, the player with the nickname Lazyfay developed the concepts of nine new Dota characters.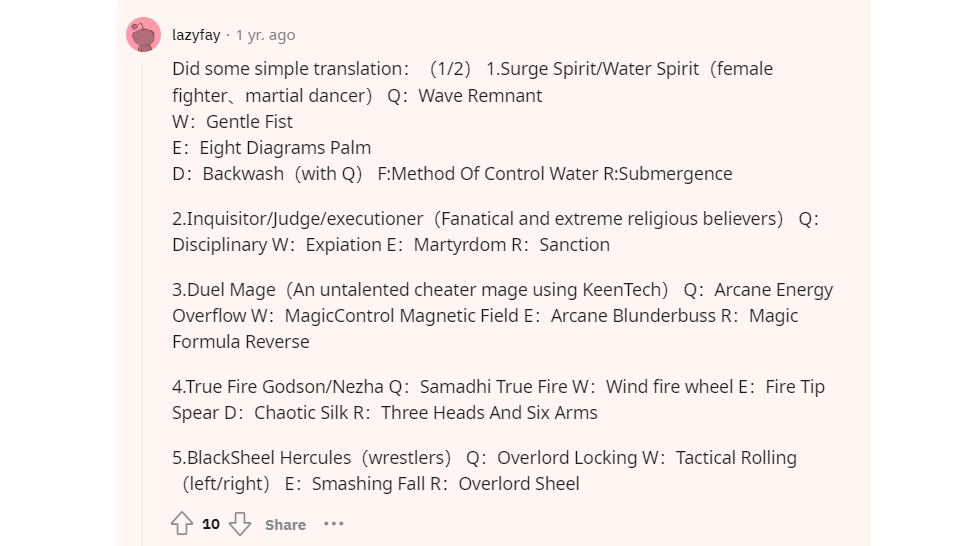 He did a tremendous job because he created not only the appearance but also the abilities with their full description, mechanics, characteristics, cooldowns, and everything else.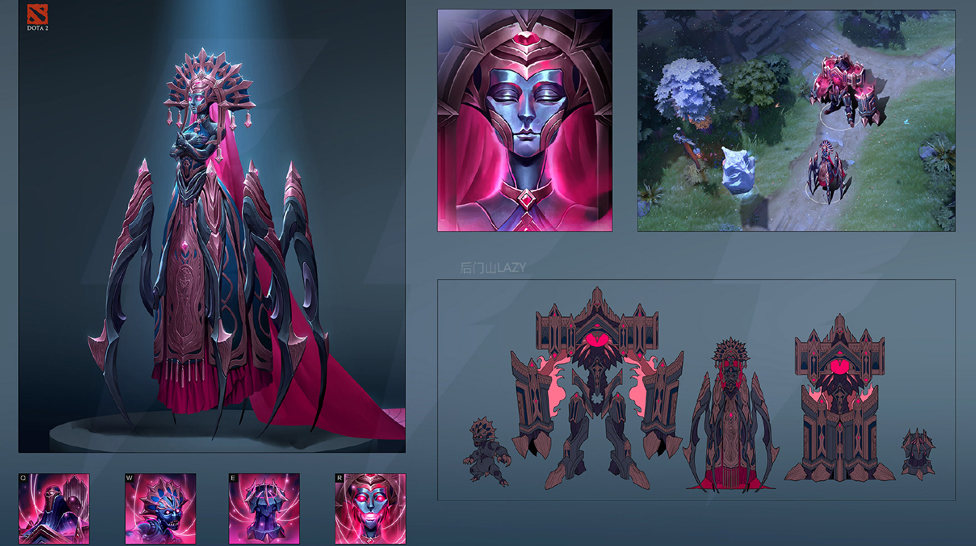 Furthermore, he prescribed improvements from AgS shard and scepter, talents and even builds best suited for these heroes. Unfortunately, we cannot describe all the abilities because the entire project is developed in Chinese.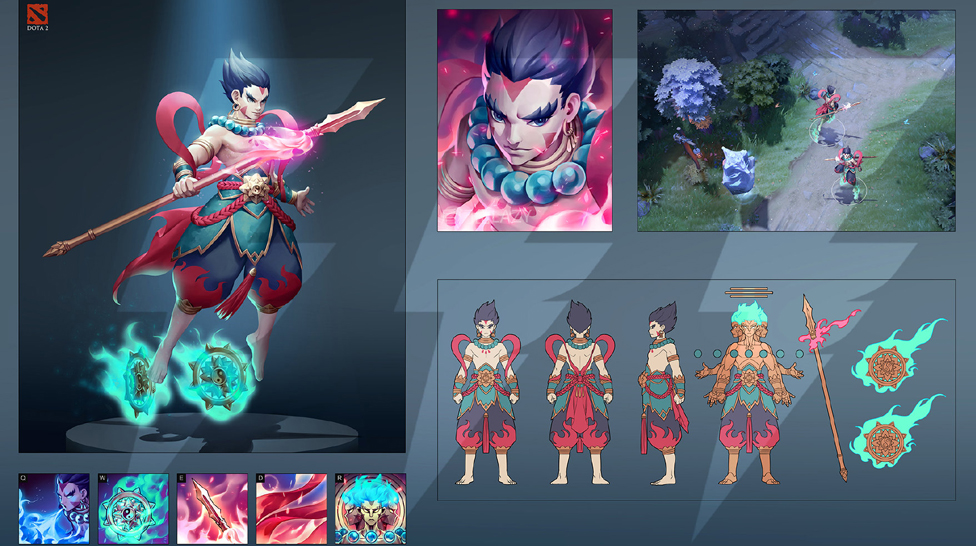 Still, you can look at the full information yourself here or is a simple translation taken from Reddit.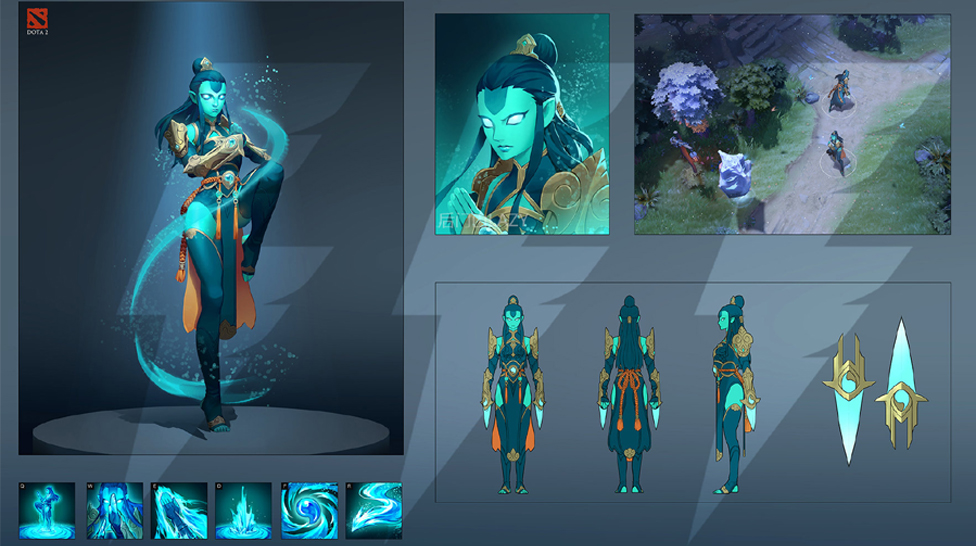 In general, fans liked the author's work, but as it was the previous time, people noticed similarities with LoL, and others that it was too anime and the style of Chinese fantasy was too pronounced.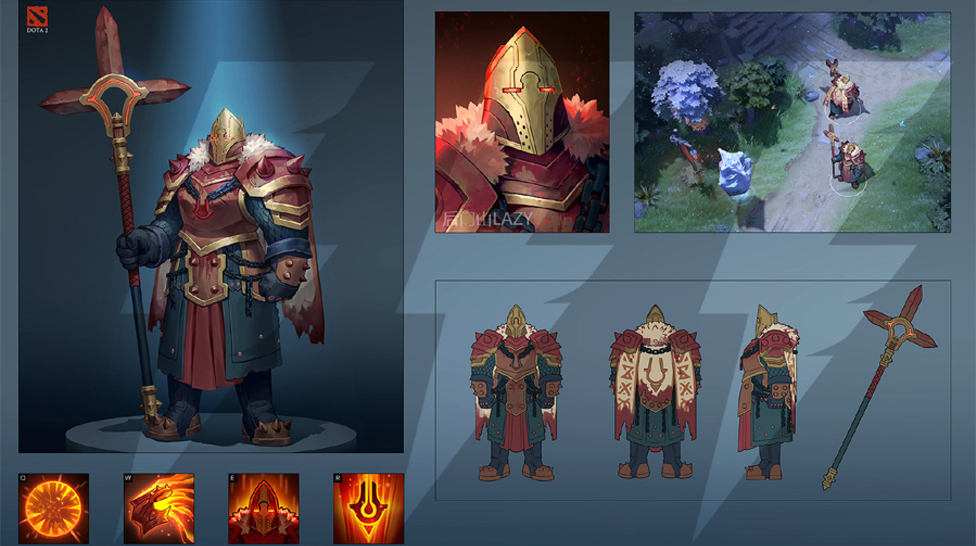 And to some extent, we agree with this, but the idea of ​​such heroes is excellent. I especially like the water spirit (just right for the new Morphling model) and the spider.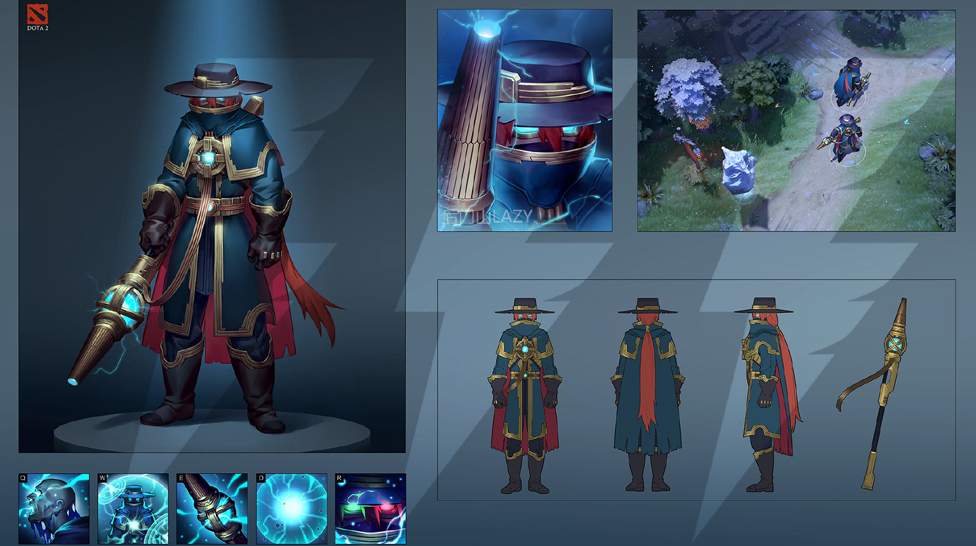 And what do you think about this style, is it too much for Dota or maybe it's time to change something?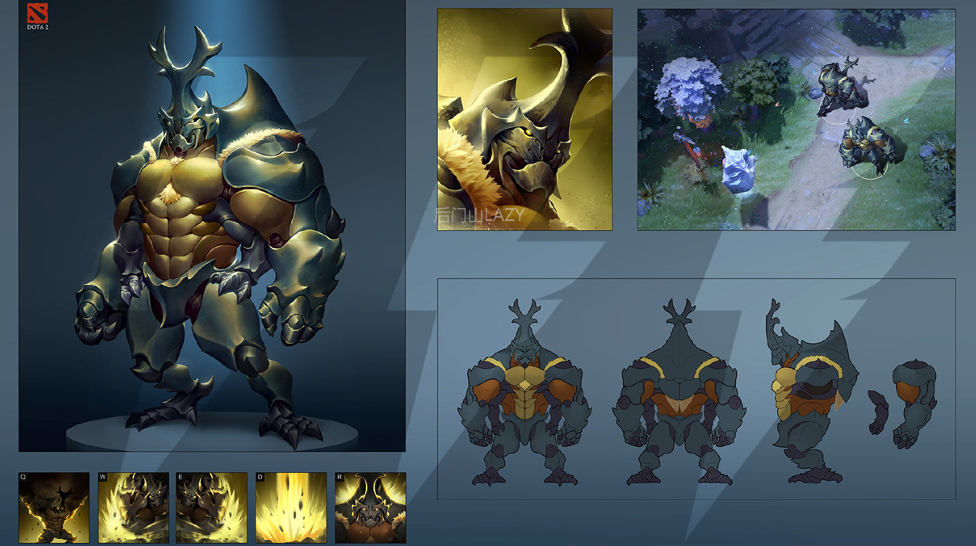 Artists who create Dota 2 hero
There is no information that Valve once used artists' art for their purposes (although they are given a semi-finished product), however, for example, Lazyfay's work was reposted by Dota's official Chinese account. Unfortunately, this is not the case with skins for existing heroes, where authors post their work in the workshop, and then the community or company adds them to the game and pays money. I hope this way of creating characters for our favorite game will someday become a reality. 
Finally, it's great that the fans love Dota and create something new and exciting for it. Hopefully, it will continue and only improve the game. What do you think? Is it possible to add this hero to Dota 2 Share your experience with Cyber-sport.io. Subscribe and follow the latest eSports news!