Have you ever wondered why your ping is so high in VALORANT? High ping in VALORANT is, in fact, more often than you may imagine. From here, we'll walk you through the process of fixing this IMPORTANT high ping problem so you can play one of the year's top games with improved quality.
VALORANT HIGH PING PROBLEMS

First off, a VALORANT ping is a formal term for internet delay. However, the actual question is: What is ping in gaming, how does it significantly impact your gaming experience, and is there any VALORANT high ping fix?
A VALORANT ping, to put it simply, is the amount of time it takes your device to transmit a command to the game's server. In order to service their widely dispersed global playerbase, VALORANT has region-specific servers located all over the world to reduce user and server latency. Most of the time, servers are reachable by users with a latency of under 50 milliseconds. The issue may be in your configuration, and you'll need to know how to solve high ping in VALORANT if all the servers on your list have absurd latency.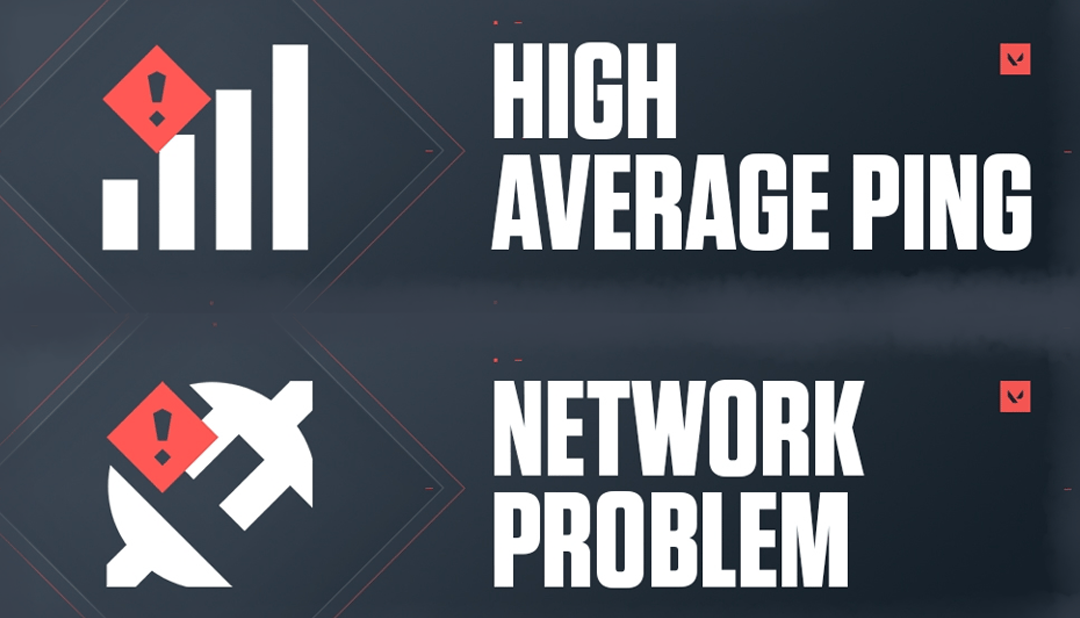 For instance, the Singapore server is the closest geographically if you are in Southeast Asia. Therefore, the optimal ping is about 5ms, but even at 70ms, most players still like the game provided there is a similar delay for everyone.
Only when certain users' pings are significantly better or worse than those of the other users on the server do issues start to appear. De-sync and inappropriate movement issues cease occurring, disrupting the game's flow and perhaps ruining the player's pleasure.
 
VALORANT HIGH PING FIX

The location of the server, the speed of the internet, even your gaming station and internet configuration, are some of the variables that affect VALORANT high ping difficulties. Try the following to learn how to lower ping in VALORANT:
ACTIVATE NETWORK BUFFERING

A feature called network buffering is made for users with erratic connections and high ping in VALORANT. Each parameter determines how often your PC "talks" with the VALORANT servers and receives data packets back, ranging from Minimum/Moderate/Maximum. The higher the level you should choose, and this should function as a typical VALORANT high ping fix, the greater your packet loss is. If you have VALORANT high ping for no apparent reason, read this guide on the VALORANT optimal settings to learn more about this problem.
At maximum settings, fewer packets will be exchanged between you and the servers, and the game will try to forecast player movement automatically. Usually, this will be sufficient to lower the high ping in VALORANT.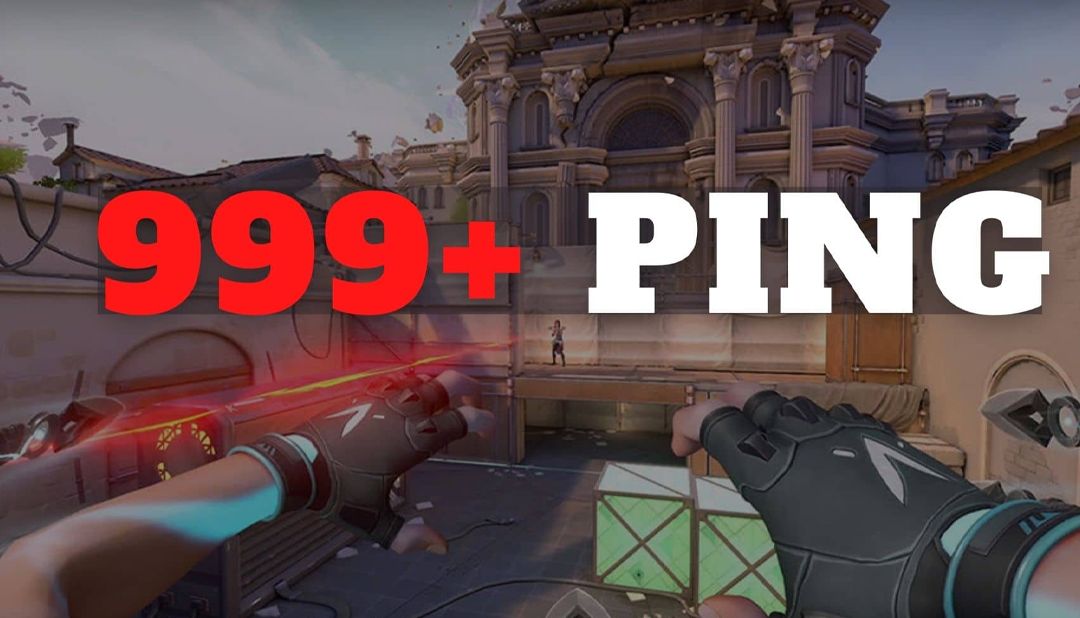 As a consequence, the gameplay will be very fluid, but owing to the significant communication latency between your PC and server, you may have trouble defeating adversaries in battle. It could also be beneficial to update your network adapter driver, change your DNS server, and open a firewall port. All of this demonstrates that fixing excessive ping in VALORANT is a difficult problem with no simple solution.
USE A LAN CABLE

Although it may seem foolish, many users overlook the importance of LAN connections for gaming, which may provide you with a quick method to lower high ping in VALORANT.
Due to obstructions and the fact that the WiFi signal travels via the air rather than a cable, WiFi connections are infamous for their latency and packet loss. This can eventually result in a VALORANT high ping for you.
However, another important way to learn how to minimize ping is by connecting a LAN connection from your router to your device. This is because you have a smooth connection and it gives your directly connected device's internet speed priority. For anybody with a VALORANT ping that is greater than normal, all of this is a straightforward repair.
Now, if you really do not have access to the network but still want to play VALORANT using a wireless connection or even mobile data (we are aware that such individuals do exist), attempt to reduce the amount of obstructions in your path to the router. This could lower the VALORANT high ping, but before beginning your match, make sure the signal and bars are good.
MAKE VALORANT A HIGH-PRIORITY PROGRAM IN TASK MANAGER
It's time to look at the task management if you've tried everything above and your VALORANT high ping persists despite no apparent cause. On startup, PCs often launch background programs; some of these programs are essential, but others may merely be downloaded programs you already have running. This may be the source of your VALORANT high ping issues, particularly if the internet is working properly.
Try to finish all of the chores that are not relevant to your game first. You should ideally just have Riot Vanguard and the Game Client running. Any extra program might be using your important connection by updating itself in the background while utilizing the internet.
Locate the VALORANT application and give it high priority in the Task Manager. Unsurprisingly, downloading mixtapes while playing VALORANT is not a good idea. As these resource-demanding duties are divided among them.
When you launch VALORANT or any other games, several applications, such as Razer Cortex or WTFast, may accomplish the aforementioned goals. Therefore, take into account installing these programs if you have a VALORANT high ping but no issues with the internet.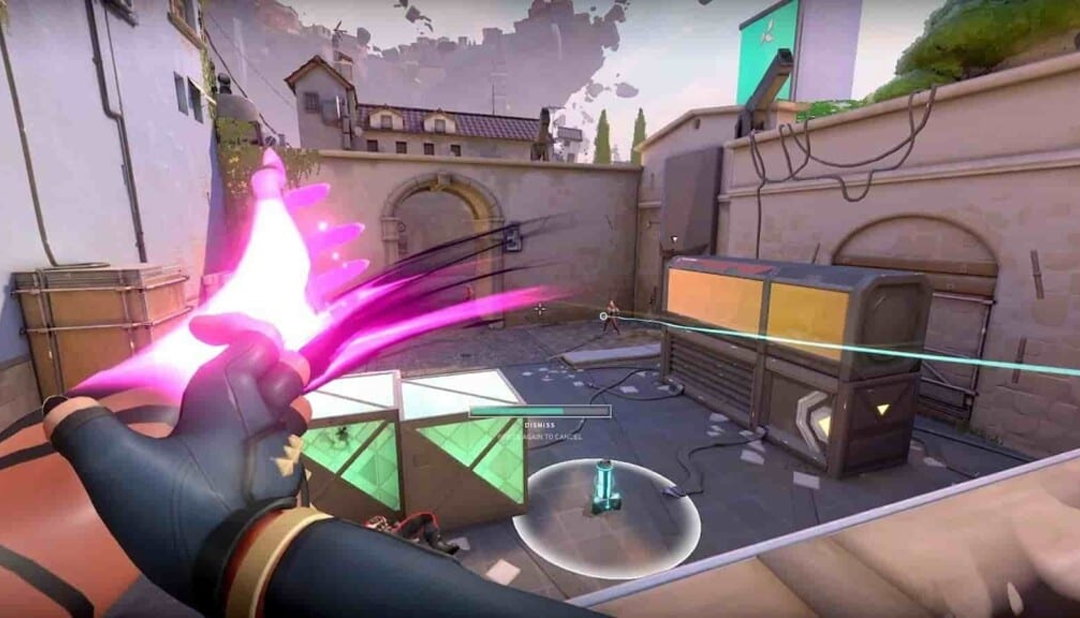 GET A BETTER INTERNET PLAN
Use the infrastructure that is already in place. The simplest way, let's say you have some more money to spend, is to improve your internet package. It's best to invest some money and protect your health and nerves from delay and latency that cause your losses if you intend to devote time to this game. Nobody should have to play with a VALORANT ping that is greater than normal, after all.
A $100 high-speed internet package may be enough to achieve minimal ping and is often priced in the $20 range. However, it is assuming you aren't sharing your Wi-Fi with an excessive number of family members. Internet speed might decrease when the megabits per second are spread equally across the number of active connections. Additionally, think about playing the game at off-peak times, which can possibly offer you a VALOROUS high ping advantage.
BOTTOM LINE ON VALORANT HIGH PING
We hope that VALORANT's high ping won't interfere with your ability to enjoy the game. Due to the unfun experience of playing VALORANT with high ping, no one should be required to know how to do it. You shouldn't trust someone if they claim that there is a VALORANT large ping advantage.
These are very standard ways to reduce the VALORANT high ping, should you be experiencing it. Therefore, you are now aware of the three issues to address the next time someone questions why my ping is so high in VALORANT.
Of course, it goes without saying that if the nearest VALORANT server is not precisely near your nation, no fantastical solutions will be able to enhance your gaming. Consider the Australian gamers who were forced to play on the Singapore server since there was no Oceania server. These are the players that assert that there is a VALORANT high ping advantage, despite the fact that not everyone benefits from it.
Yes, there are situations when playing with a high ping is advantageous. You will become noticeably better while playing on LAN after you become accustomed to predicting player movement to obtain winning deals. Even if you can learn to play VALORANT in this manner, it's not the ideal option. In order to get the answer to the question "Why is my ping so high in VALORANT?," simply go back to this tutorial.