The Season 2 Finals of the top women's Counter-Strike competition, ESL Impact League, will include a return to LAN play. The initial offline finals were held in Dallas, Texas, in the United States, but have since relocated to Europe and will be held in Jönköping, Sweden, from November 25 to 27 as part of DreamHack Winter.
The ESL Impact League teams have been reduced to eight after seven weeks of online competition. Two from South America, two from North America, and two from Europe are among the six qualifying teams. The last teams enter via open qualifiers in South Africa and Asia despite not participating in a league.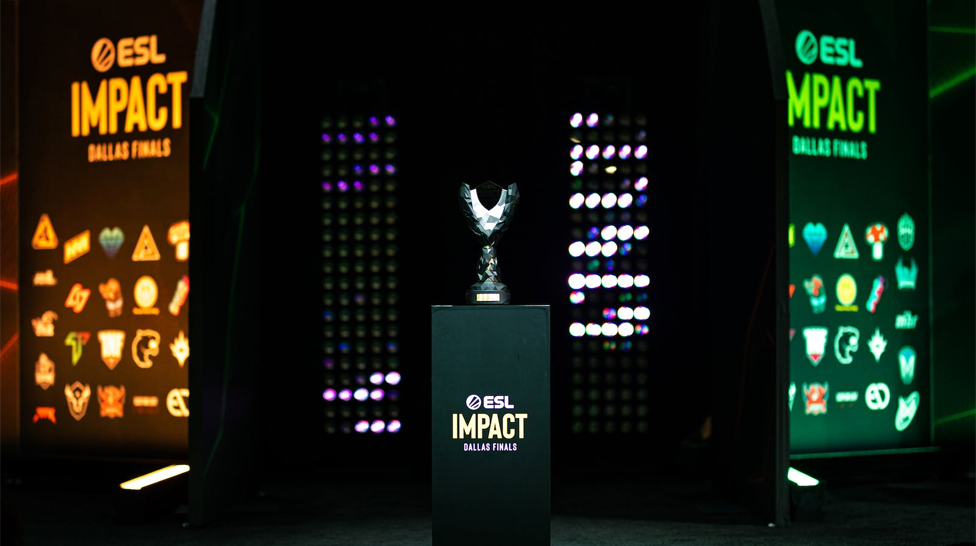 The defending champions, Nigma Galaxy, will be the focus of the LAN finals. Ana, a member of Nigma Galaxy, gained attention for her performance in the inaugural season's finals, when she led the statistical leaderboard with a 1.36 rating across eight maps during her team's championship run. She also placed second in the ESL Impact solo competition at DreamHack Valencia. The Russian NOFEAR5 squad, who will compete in their first ESL Impact Finals, is the other team from Europe to advance.
The North American heavyweights CLG Red and EG Gold, who competed in the first season, will be present at the ESL Impact Finals once again. The core of EG Gold placed between fifth and sixth under the Please Send Help tag, whereas CLG Red, long regarded as the best team in their area, made it to the semifinals in the most recent event.
The two teams representing South America are also the same, FURIA fe and B4 fe, even though the latter competed in the last competition under the moniker Black Dragons fe. Olga from FURIA fe With a 1.29 rating over 10 maps, Rodrigues was one of the team's best performers in Dallas, where they finished second. Additionally, she was the best performance in the Impact tournament in Valencia, Spain, where Nigma Galaxy defeated her team, FURIA fe, in the championship match once more.
ATK fe, a South African team, and HSG fe, a team made up of three Chinese and two Malaysian players, go through the wildcards. Only two players from the lineup that lost 0-16 to Nigma Galaxy in Season 1 represented ATK fe's side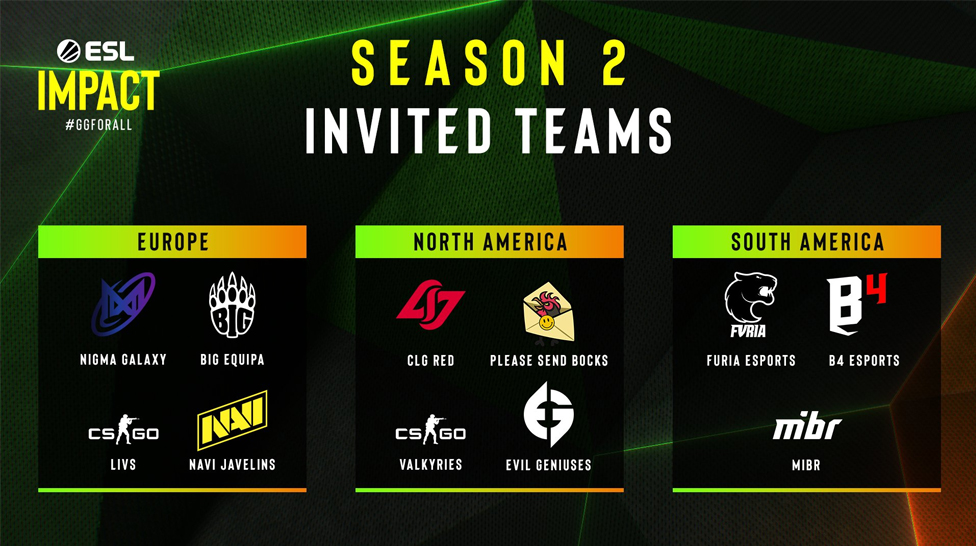 Earlier, The development of ESL Impact, the women's competitive CS:GO ecosystem, for 2023 was announced by tournament organizer ESL. The circuit will include two complete seasons with three LAN competitions in Katowice, Dallas, and Hannover the following year.
The fourth season of the ESL Impact League will take place online between September and October. The organizers will provide the same structure as in the previous season. The first stop on the ESL circuit's 2023 schedule will be a stand-alone competition for the top two teams from Europe, North America, and South America, who will compete against one another at IEM Katowice in February of that year.