In Dota 2, the variability of the match can be very unpredictable. Different heroes and game variations allow you to try out different tactics, combinations, and so on. The current number of heroes in Dota is 123. Based on their main characteristics, they are divided into 3 categories, which determine their style of play:  strength heroes, heroes of agility, and intelligence heroes. In Dota 2, the number of heroes is constantly growing because every time an update comes out, new characters are added. Cyber-sport.io prepared a short guide about the main features you have to pay attention before choosing Dota personages. 
Strength 
Strength heroes are heroes whose main characteristic is "life and strength points". These characters have the highest base regeneration of any hero. They will be more resistant to magic and spell attacks if you play correctly. They are very effective at the beginning and late game. In the latest update (7.32), heroes like Doom, Undying, Clockwerk, Dawnbreaker, Mars, Timbersaw, and more have been added.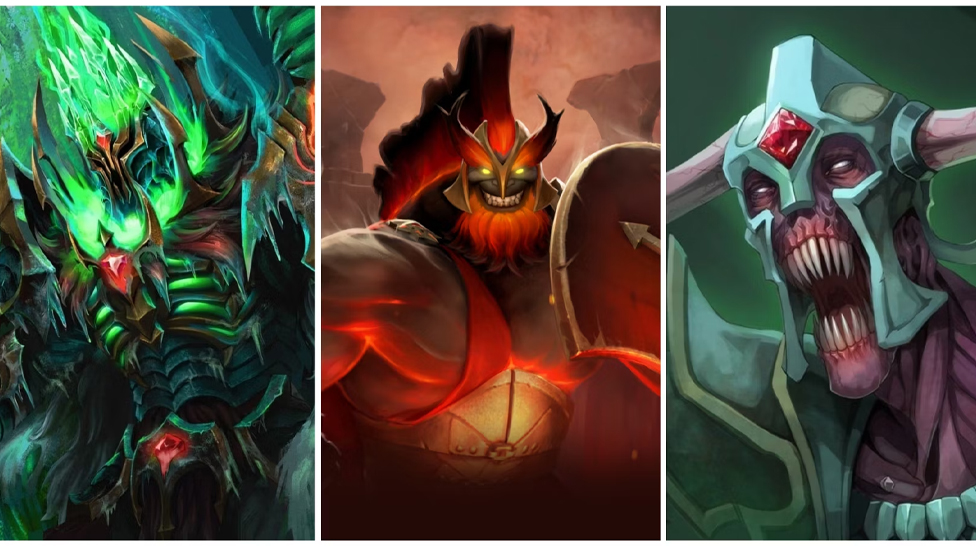 Agility
These heroes have increased armor and attack rates and slightly raised movement speed. When heroes with agility get extra attack speed at every level, they can deal more damage (ranged and melee). In the game's later phases, heroes with high dexterity and armor are less likely to be hurt by hand attacks, and if you have the right artifacts, you can do the most damage to your opponent.  We would single out Naga Siren, Templar Assassin, Terrorblade, Ursa, Ember Spirit, and Faceless Void as some of the strongest heroes in this update.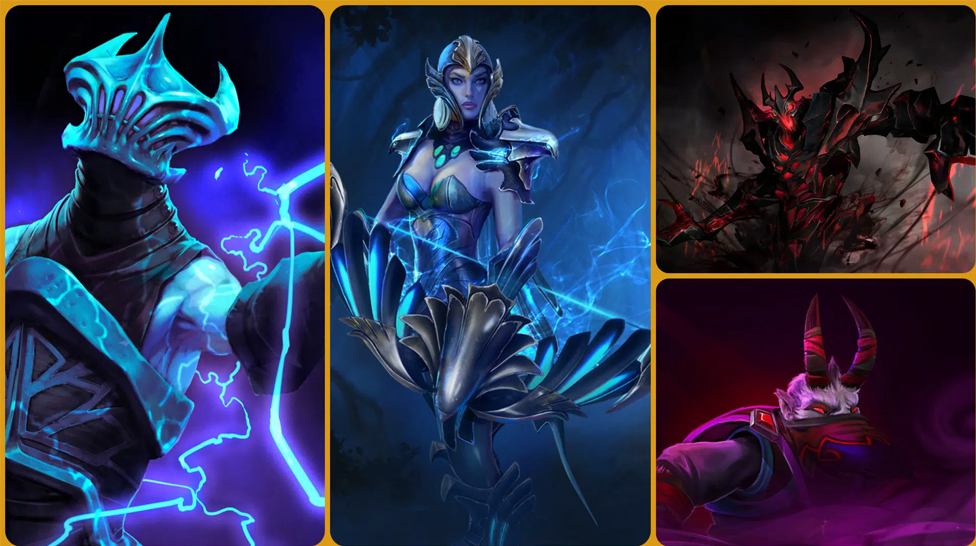 Intelligence 
These chars focus on creating all sorts of spells. Magicians rely on their abilities and are almost independent of items. They can help allies, deal quick damage, or use control spells on enemies. These heroes have an increased parameter of magical damage. They have a large amount of mana, which allows them to perform different kinds of spells depending on their skills. 
With each new level, they increase their intelligence attributes, mana, and regeneration of magical energy. They are often supporting characters, but Necrophos, Queen of Pain, Zeus, and Lina stand out. Intelligence heroes also have the most active abilities.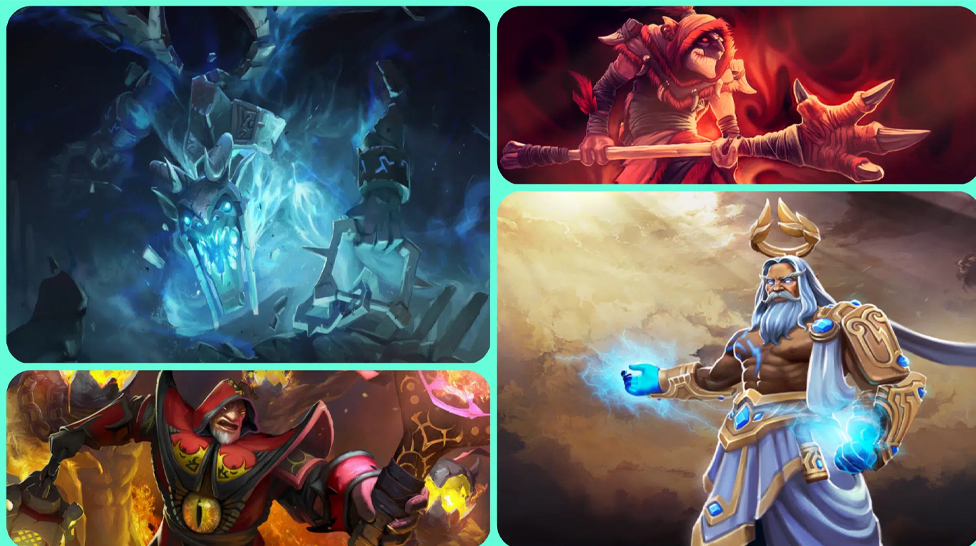 Difficulty of heroes
There are three groups of heroes based on difficulty. For example, here are the hardest characters in Dota 2: while playing for them, you have to do a lot more than for others. They have more abilities with complex mechanics or have multiple models to manage, like Meepo, Lone Druid, Arc Warden, Invoker, Visage, IO, Oracle, etc.
It would be good if every player knew this or that hero's peculiarities and characteristics. But what hero to choose is up to each player. We recommend choosing a few heroes and playing only with them. Afterward, having mastered these characters, you can go to the others and gradually expand your arsenal of heroes. We hope this information was valuable and informative.
When did you start playing Dota? Where did you survey the first guides? Share your minds with Cyber-sport.io. Subscribe and follow the latest eSports news!