VAC works by scanning the game's files and detecting any changes or additions that could be used to gain an unfair advantage over other players. When a player joins a game, VAC scans the server's game files and compares them against the player's computer. Cyber-sport.io team will tell you what VAC system is and how to participate with it in this article. 
What is VAC on CS:GO?
VAC, or the Valve Anti-Cheat system, is an automated system designed to detect and prevent cheating in CS:GO. It works by scanning players' computers for files and programs that may be used to gain an unfair advantage in the game. If the VAC system finds any suspicious files or programs, suspicious activity, or unauthorized software it will immediately ban the player from the game. They will be unable to play until their ban is lifted or until they have cleared their system of the offending software. 
VAC also keeps a record of all players who have been banned and the reasons they were banned. Since the VAC system is constantly running in the background, it can detect cheats even when they are not actively used. This makes it difficult for hackers to stay ahead of the system.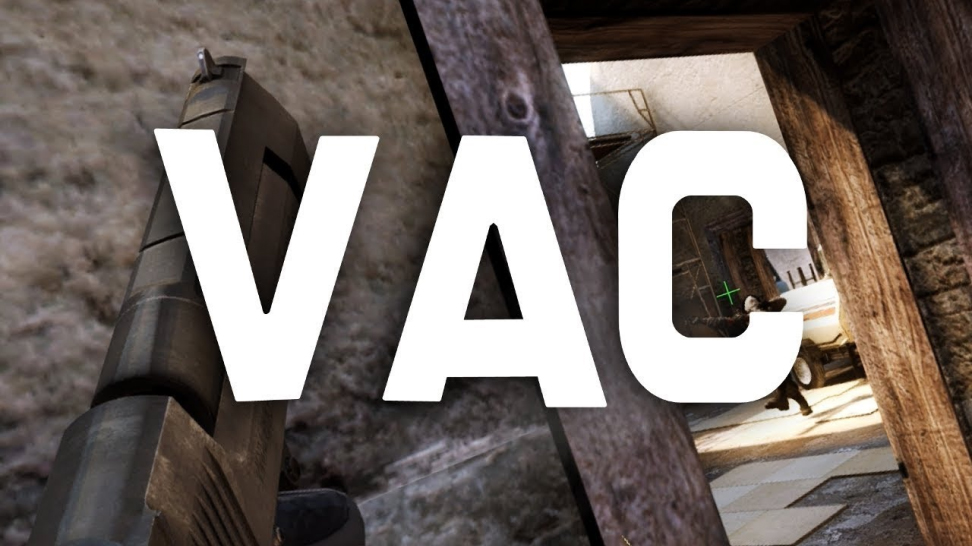 How do I fix my VAC in CS:GO?
When VAC bans a player, they are no longer allowed to play any games on Valve's servers. They will receive an automatic ban message informing them they are no longer allowed to play on Valve servers. If you are found to be using cheats or hacks in CS:GO, you will receive a VAC ban and cannot play the game. The only way to remove the ban is to appeal to Valve and hope your case is accepted. If your appeal is successful, the VAC ban will be lifted and you will be able to play the game again. 
How long does VAC ban last?
The length of a VAC ban can vary depending on the severity of the offense. Generally, the ban can last anywhere from a few days to a few years. If the ban is severe enough, it can be permanent. But nowadays, almost in all cases, VAC bans are permanent and cannot be fixed or reversed.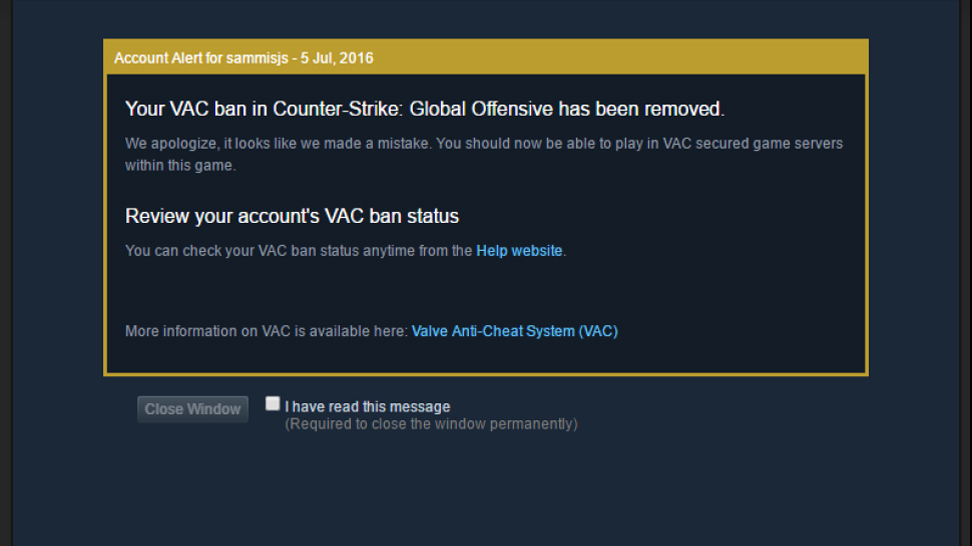 Why VAC was unable to verify?
VAC may be unable to verify a game if it cannot detect the game files or if the game files have been modified in any way. This can occur if the game has been patched or updated or if the game files have been tampered with by a third-party program. If this is the case, you may need to uninstall the game and reinstall it from a clean source. Also, this can happen if the player has kept all of the files that are associated with a cheat or if the cheat is not compatible with the VAC system. If this is the case, then the player will be able to play once the issue is resolved.
Overall, Valve Anti-Cheat (VAC) is an important part of CS:GO and provides a secure environment for players to enjoy the game.
VAC is an essential part of online gaming and helps keep the game fair and competitive. Without it, players could cheat or exploit the game and gain an unfair advantage. As such, many competitive CS:GO leagues and tournaments require players to have VAC enabled to participate.
The effectiveness of VAC is continuing to improve as Valve regularly updates the system to be better at detecting new types of cheating and exploits. By continuing to monitor suspicious activity and regularly updating the system, Valve is helping to ensure that CS:GO remains a fair and competitive game. Is Valve working hard enough to improve their security? Or there are more cheaters day by day? Share your thoughts and experiences in the comments with Cyber-sport.io., as well as on our social networks. Subscribe and follow the latest eSports news!